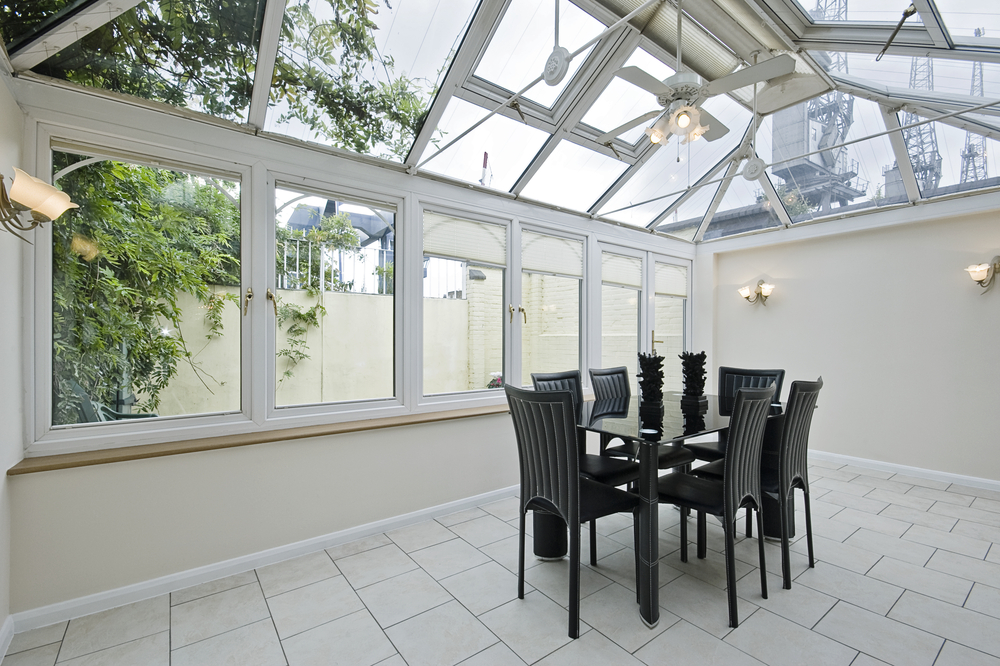 Expand Your Bournemouth Home with a Conservatory
You can expand your Bournemouth home, adding practical additional space, with a new conservatory. Conservatories are a much easier option for gaining living space in your home than a brick built extension. The installation is smooth and causes minimal disruption to your lifestyle.
Modern uPVC conservatories are usable all year round. They are comfortable in both the winter and summer, never too cold, never too hot. Whether you want an office, dining room, kitchen extension, living area or playroom, a uPVC conservatory will meet your needs.
Pure Trade Windows supply and fit a range of conservatories that give you incredible choice. We offer a variety of styles so that you can find the perfect match for your home and your tastes.
Read on to find out more about our conservatories and be inspired to find your new additional living space.
Styles for Everyone
Your conservatory needs to complement your home and be a practical and functional space for you to use. When you choose a new conservatory, you need to make sure that the style meets your needs, so that you have a room that you can use exactly how you imagined.
Our conservatories are available in homes across Bournemouth and come in a range of styles. Each one can be customised to suit your tastes with colour finishes, woodgrain foils and decorative glazing. You will be able to design your perfect conservatory easily and efficiently with our designer.
We've summarised the range of styles we offer so that you can see which one is right for your home. Our conservatories all provide a great range of benefits and features, which we'll discuss later on.
uPVC Victorian Conservatory
Beautiful and elegant, the Victorian conservatory will enable you to realise the potential of your garden, as it has a multifaceted shape that takes up minimal space outside. This means that although you will have a practical indoor space, the outdoors will not suffer.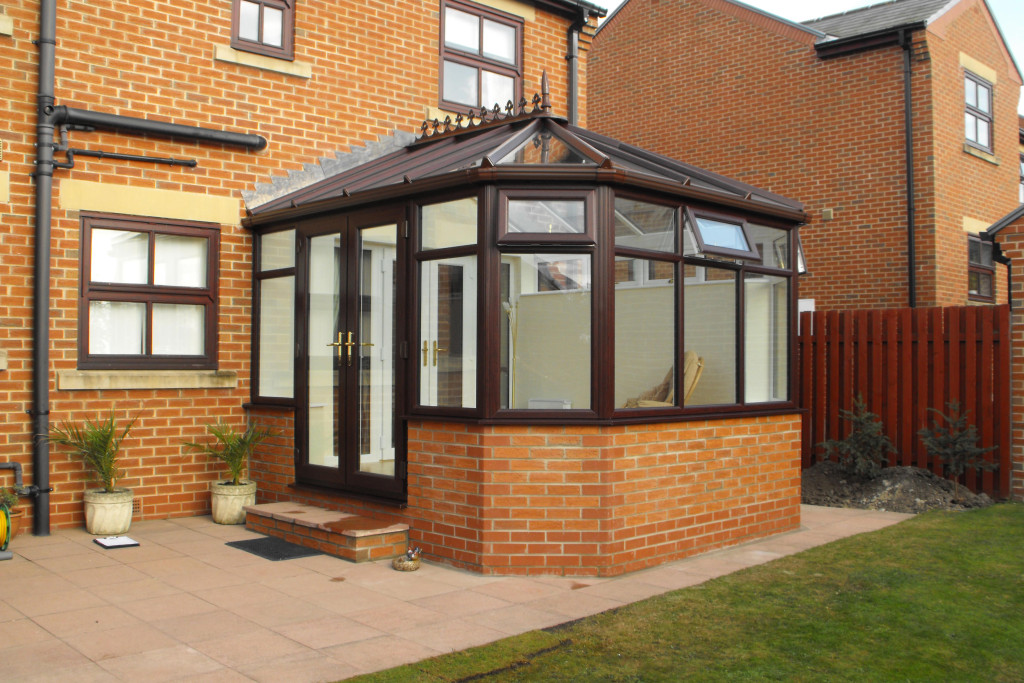 uPVC Edwardian Conservatory
The Edwardian conservatory is a fantastic choice for dining rooms, offices, kitchen extensions and living areas. The square or rectangle shape makes the most of the floor space, giving you room to move your furniture in.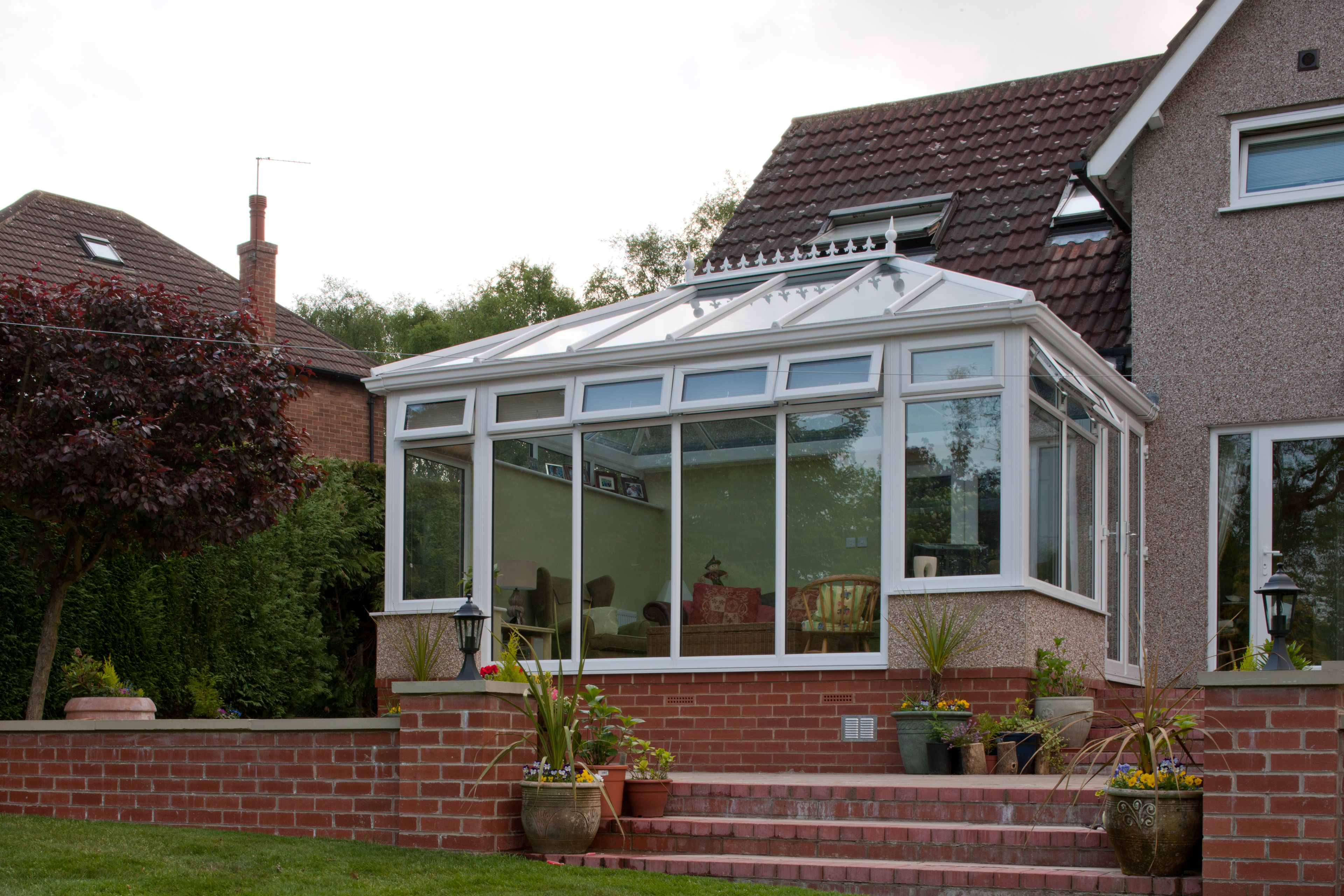 Gable Conservatories
Designed to give you exceptional style and a high, stunning glass roof, the gable conservatory is a beautiful addition to your home. The super high apex that reflects the shape of the end of your property enables enhanced natural light influx.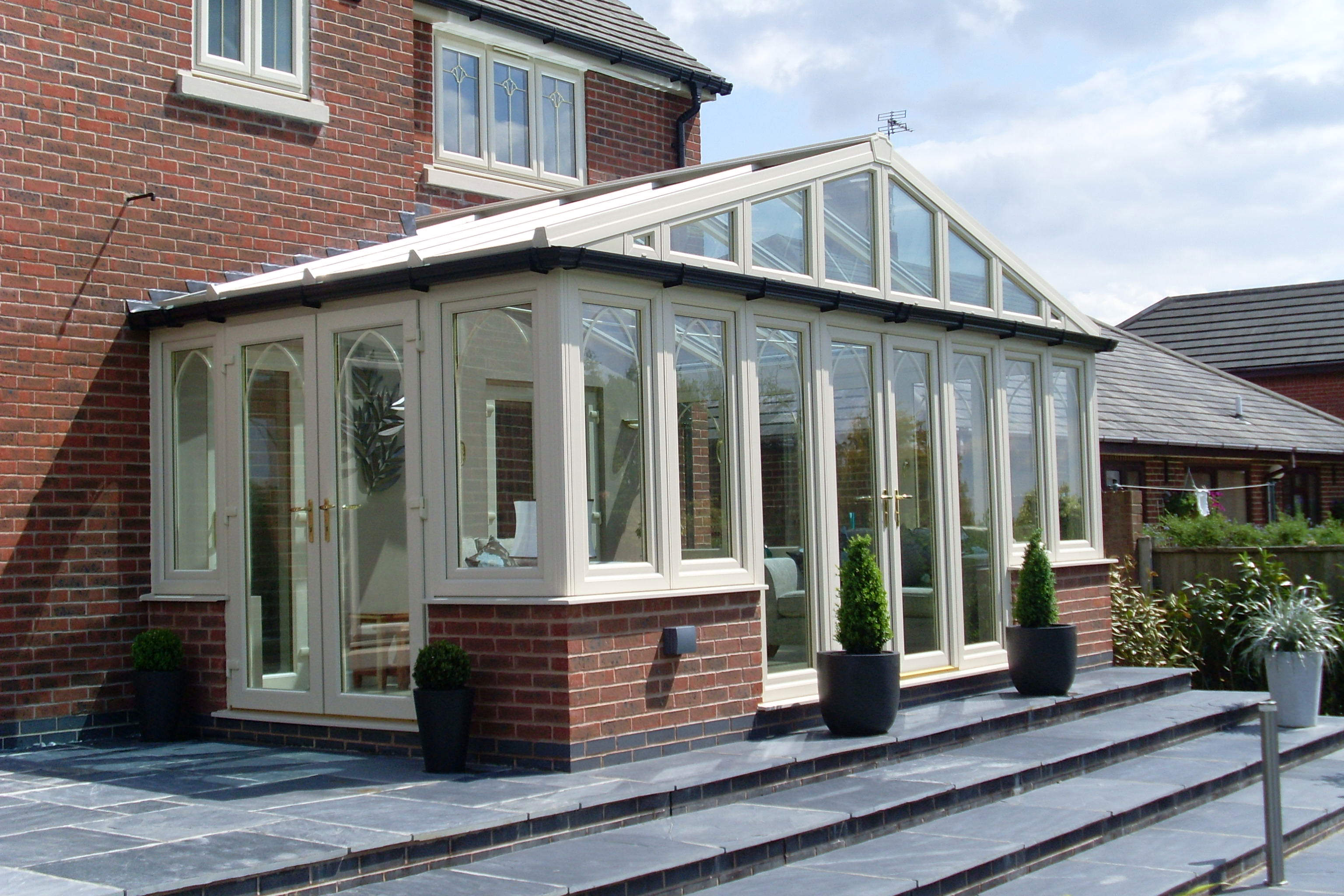 Lean-To Conservatory
Of all the conservatories we offer, the lean-to conservatory is the most versatile. It can be adapted to fit into almost any space and is perfect for bungalows, cottages and terraced homes, due to its compact style. The lean-to conservatory is a fantastic and stylish additional space.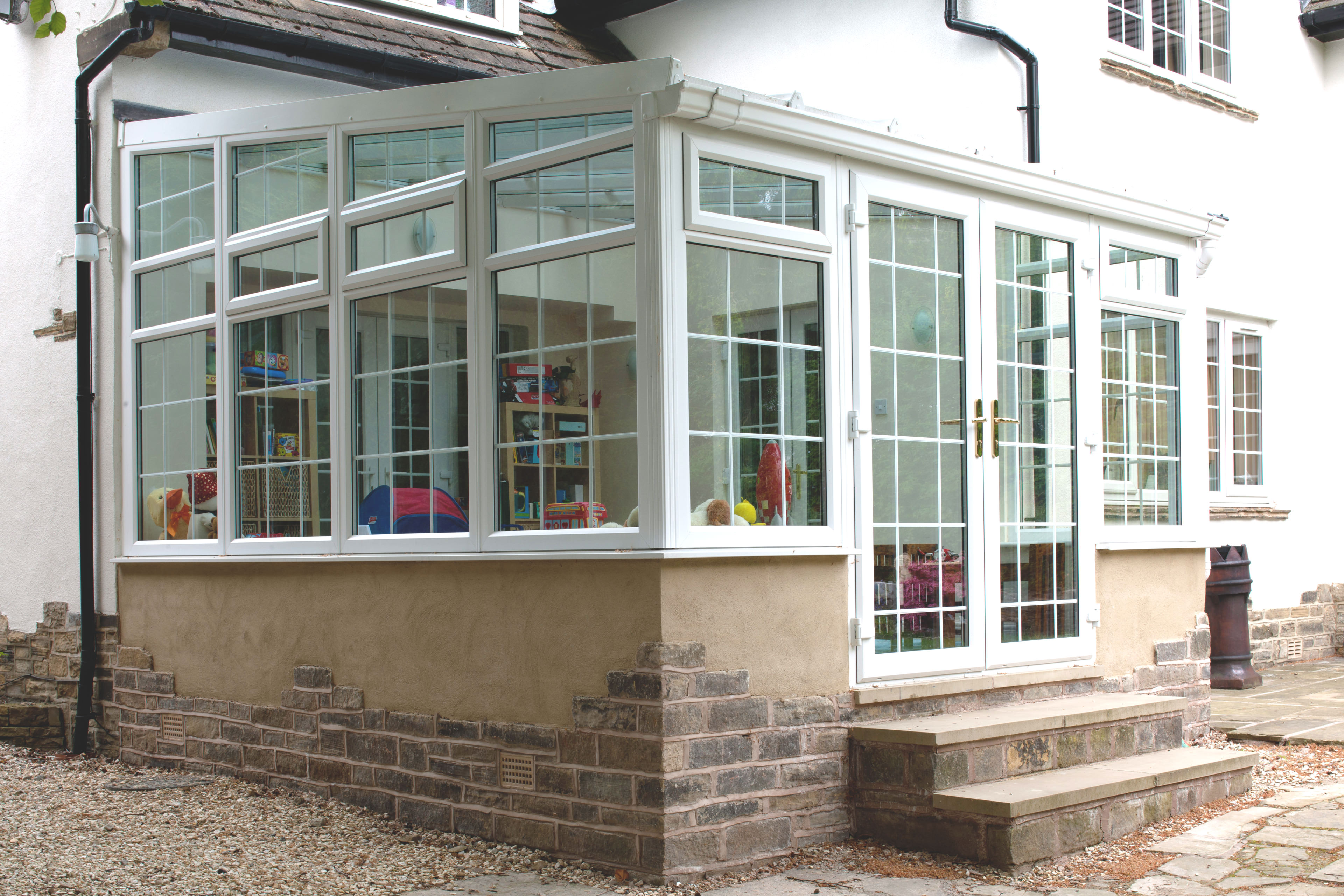 uPVC Bespoke Conservatory
Combine two or more conservatory styles to create a bespoke conservatory for your home. These conservatories can be P-shaped or T-shaped, giving you a grand space that you can use for a variety of purposes, maximising the potential of your conservatory.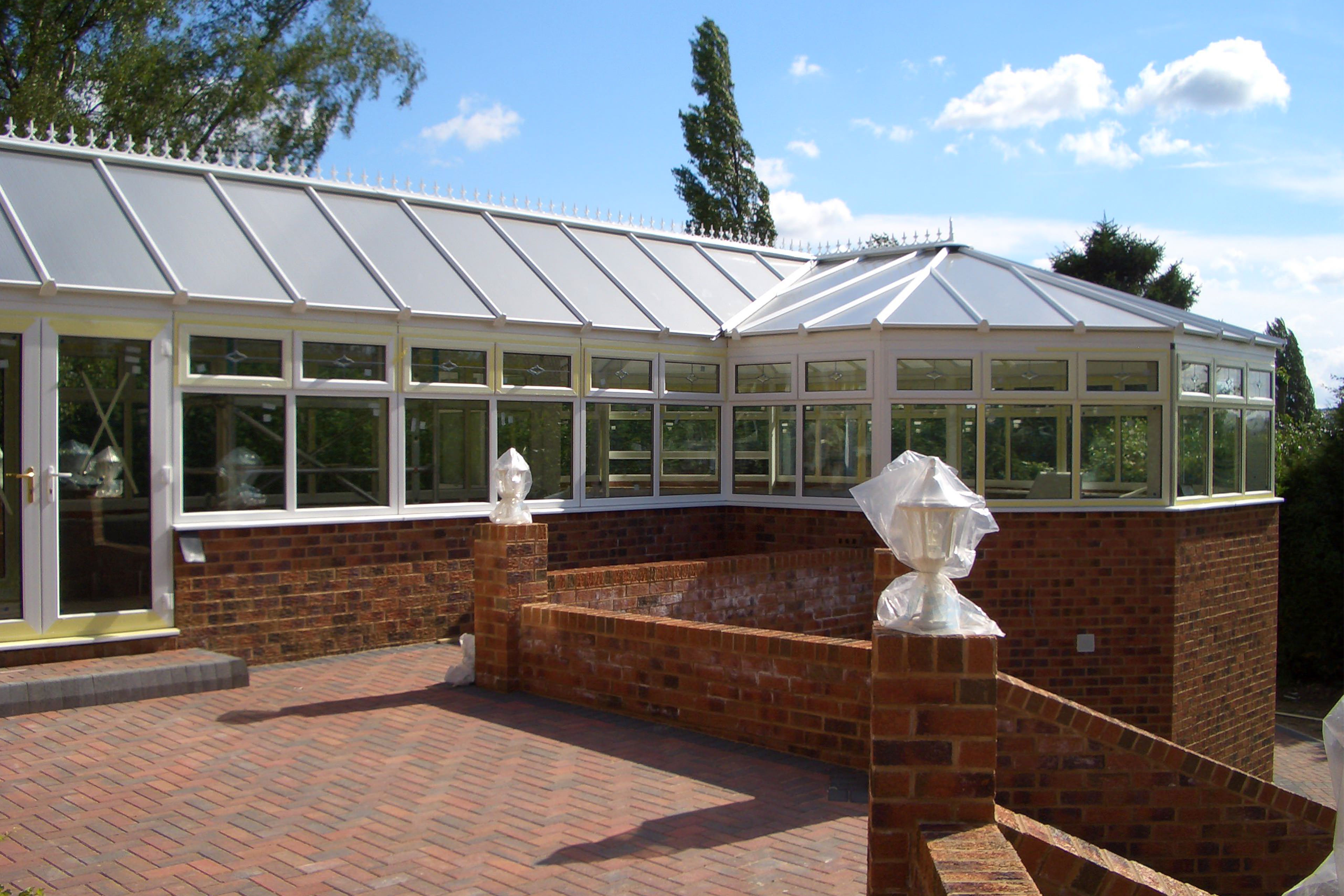 Energy Efficient uPVC Conservatories
You will feel the benefit of our energy efficient conservatories from day one. The fantastic Liniar uPVC profile has an innovative multi-chambered design that enables it to provide superb thermal performance. This is combined with high-quality glazing to ensure you get a conservatory that is a useful space all year round.
The double glazing we use in our conservatory construction is so incredible when it comes to energy efficiency that it can even achieve a Windows Energy Rating of A+14, which is completely unrivalled.
Weatherproofed Conservatories
Our conservatories are manufactured and constructed to such high standards, that they will withstand anything the British weather offers. The profiles we use include high performance double-action gaskets which maintain tight weather seals. There will be no draughts and no water ingress, and your home will be protected from the elements all year round.
High Security
Our uPVC conservatories offer fantastic security for your Bournemouth home. They have internal structures designed to provide exceptional rigidity whilst minimising the need for steel reinforcing, giving you a super strong profile.
This is coupled with high-security locking systems on all doors and windows, fitted as standard. These locks are fantastic and combined with the integral strength, they make your conservatory almost impossible to break into.
You can be reassured that your family and home will be safe and secure with a uPVC conservatory from Pure Trade Windows.
Conservatory Prices, Bournemouth
If you would like more information on any of our conservatories, or perhaps an appointment with a designer, then please do get in touch. We don't believe in high-pressure selling, so your contact with us, whether on the phone or in person, will always be a relaxed experience.
You can also try our online quote generator to get a feel for your new conservatory in Bournemouth. Create your conservatory and customise it with the extensive options, and then our system will provide you with a unique conservatory price.