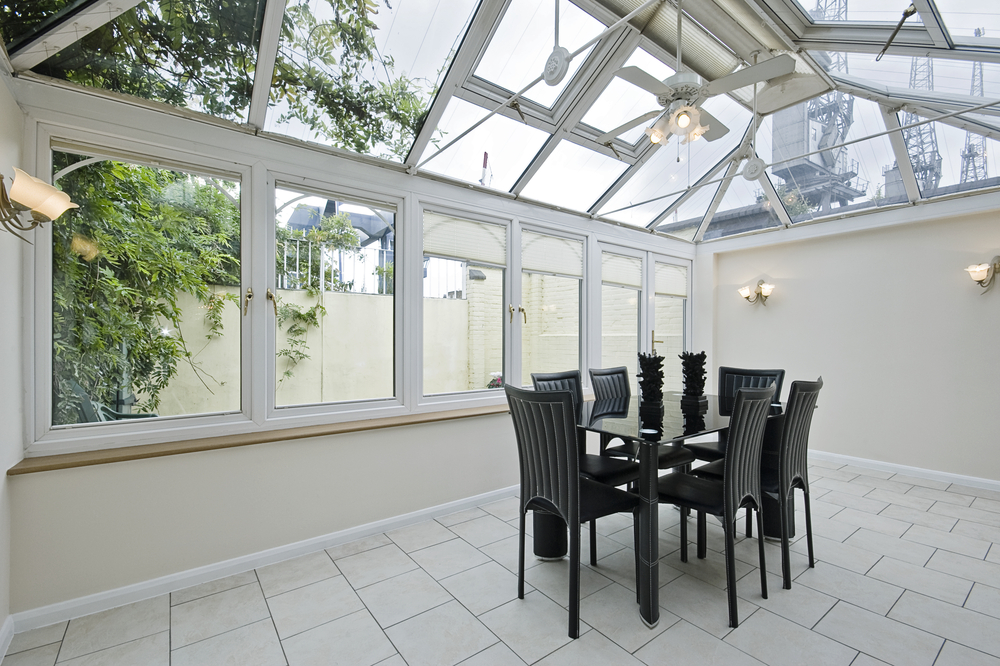 Open Up Your Living Space
Extend your home with our beautiful conservatories in Dorset.  A conservatory is a great way to open up your living space and bring the outdoors to your home, providing you with a valued living space to use all year round.
Pure Trade Windows can provide you with the perfect conservatory for your property. We cover the whole of the Dorset area and provide stylish conservatories in Bournemouth, Christchurch, Wimborne, Ferndown and Poole.
We are with you every step of the way, helping you to achieve the ideal space.
Find Your Conservatory Style
It can be a bit of a whirlwind when first faced with the prospect of looking for a conservatory, with a staggering amount of designs to choose from. There are bespoke styles, traditional designs and even the more contemporary builds ideal for today's modern property.

You certainly won't be stuck for choice but whichever design you choose, it's important that your new conservatory serves your lifestyle needs as well as providing your home with exceptional value.
Which Conservatory?
It all comes down to what you will use your conservatory for. For example, many use their conservatory as an extra dining room in which case a square and rectangular design such as the Edwardian conservatory would be ideal.
If you want to create a space of pure comfort and relaxation, then a quaint Victorian conservatory could be the ideal conservatory design.
Having some sort of idea of how your conservatory will serve your lifestyle will help you in choosing the right style for your needs.
uPVC Conservatories in Dorset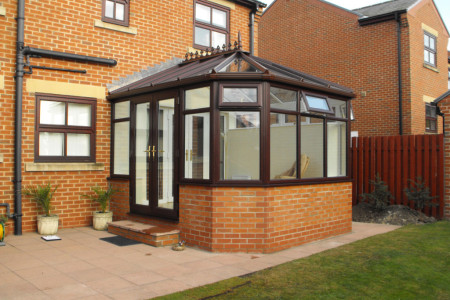 Traditional Victorian Conservatory
The traditional design of the Victorian conservatory makes it a very attractive choice for period properties.
Multi-Faceted
This multi-faceted style gives you an enhanced view of your garden and it's rounded facets are offset by beautiful finials that line the roof.
Ideal For Small Gardens
The Victorian conservatory is ideal for small gardens as it gives you maximum space around the outside. Unlike bigger conservatories, it doesn't dominate garden space.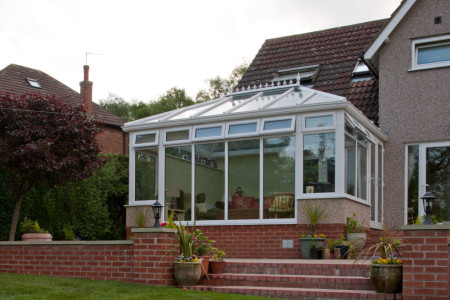 Spacious Edwardian Conservatory
This robust, rectangular structure is complemented by clean, crisp lines and provides a generous amount of floor space.
Maximum Floor Space
An Edwardian conservatory offers a spacious interior, perfect for the inclusion of plants, furniture and other decorations. You can truly make it your own.
Tailored For You
This flat-fronted conservatory style offers a stylish, understated look which is perfect if you are after a simple clean structure. You can either keep decoration to a minimum or if you are a fan of the Victorian's luxurious style, then you can incorporate beautiful finials to the roofline.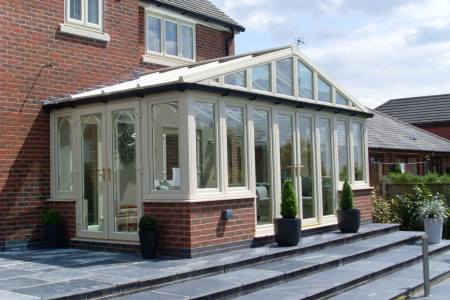 Impressive Gable Conservatory
The gable conservatory features a high-angled roof design which amplifies light and space, providing a very impressive structure.
Timeless Design
If you want to make a statement with a traditional design then the timeless elegance of the gable conservatory will give you the grand appearance you are after.
A popular feature of this conservatory is the image of a 'rising-sun' which is incorporated into the glazing of the roof.
Maximum Light
The gable conservatory gives you a high, lofty roof design for maximum light and space.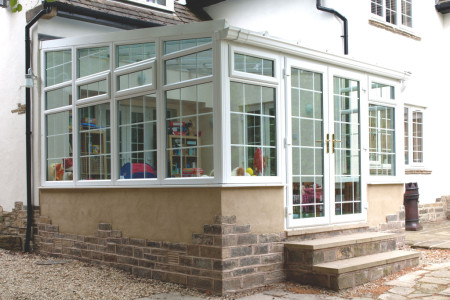 Simple Lean-To Conservatory
This practical and affordable conservatory is a popular choice for home owners looking for simple solution.
Versatile Roof
The versatile lean-to conservatory can be adapted to suit any property, even those with low eaves. The pitch of this roof is variable which means it can be built along side a terraced house as well as a bungalow or cottage.
A Cosy Addition
Teamed with energy efficient glass, your lean-to conservatory will offer a warm and comfortable space for all year round. Whether you wish to sit, relax and have afternoon tea or simply turn the space into a play area for the kids, the choice is yours.
Quality Conservatories In Dorset
Speak to one of our conservatory experts today for more advice on your new conservatory. You can also get an instant conservatory price online using our free quoting engine.