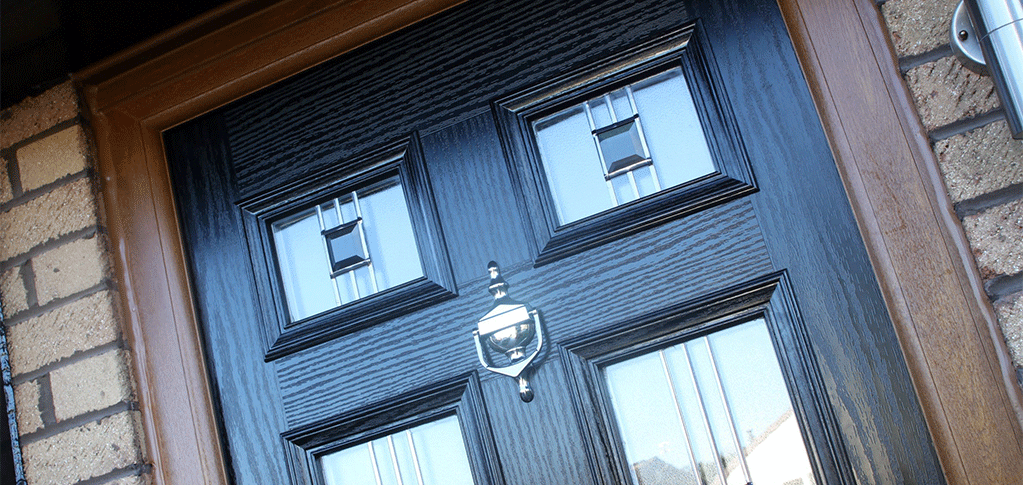 Choosing the right double glazed doors for your home in Ferndown can seem like a mammoth task, with multiple options available to you. Pure Trade Windows offer a range of double glazed door styles, so whatever entrance you're looking for, be it at the front of your house, or the back, we have the ideal uPVC door for you. They all meet the same high standards and are manufactured to the most incredible levels of quality. Our double glazed doors will last the test of time.
Available in a wide range of styles, including Front Doors, Back Doors, Stable Doors, Composite Doors, French Doors, Patio Doors and Bi-Fold Doors you're sure to find the perfect choice with Pure Trade Windows.
Unbeatable uPVC Double Glazed Door Designs
When choosing uPVC door for your Ferndown home, it is important that it reflects your personality and the style of your property. Our complete range of double glazed doors can be tailored to meet your needs.
There are a variety of tasteful and beautiful colours to choose from, including replica woodgrain finishes. As for glazing; you can choose patterned glass, plain glass, or obscured glass. The glazing patterns we offer will complete the look of your door with an elegant, eye-catching and personal design.
All this comes complete with our impeccable build quality, ensuring minimal maintenance on your behalf. This enables you to have bespoke double glazed doors that will retain its pristine appearance year after year.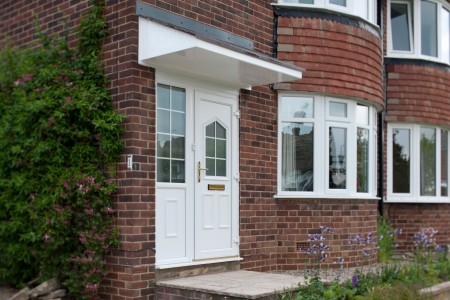 Outstanding Double Glazed Doors Security
Our complete range of double glazed doors offers vital security functions. They are all Secured By Design accredited, giving you confidence in their protection of your family and your home. This police preferred specification is awarded when the doors have withstood the most intense physical attacks in testing.
As for the locks we provide, our standard issue is the highly regarded Yale locking system. This multi-point Shootbolt locking mechanism is at the forefront in locking technology. The lock offers an outstanding level of security, making our doors virtually impossible to force open.
We are so assured in these locking systems, that they come with a £1000 security guarantee, meaning that in the unlikely event you are broken into, you will receive £1000 towards your home insurance.
Their robust performance is also ensured, with a 10 year mechanical guarantee. This means that your locking mechanism will be covered against mechanical failure.
Home Enhancing Thermal Efficiency
One of the greatest benefits of our range of uPVC doors is their thermal efficiency. You will never suffer a draught when our doors are installed, and heat loss is minimised due to their innovative and patented multi-chambered profile combined with superior sealing gaskets.
Our double glazed doors are Energy Savings Trust recommended, so you can be certain that they achieve the very highest standards in thermal performance.
Your heating bills will be lowered as your home will be quicker to heat up and will be kept warmer for longer, enabling you to use less heating.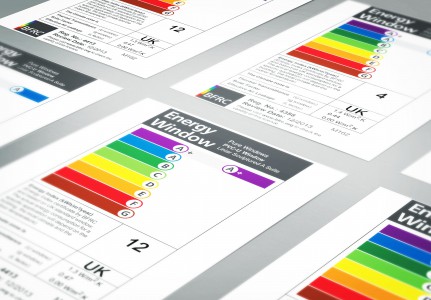 Double Glazed Door Styles in Ferndown
We've summarised each of the double glazed door styles available to homeowners in Ferndown so that you can choose the right option for you.
Front Doors
Stylish and inviting, our range of uPVC front doors will be a welcome sight as you return home.
These beautiful doors will never warp, rot or fade, and come in a wide variety of designs, enabling you to personalise your property's entrance.
Back Doors
Our secure and tasteful back doors will give you a practical entrance at the rear of your property.
You can tailor your choice of door so that it reflects your tastes, and you can rely on its outstanding performance year after year with minimal maintenance.
Stable Doors
For a homely, country cottage feel to your property, our uPVC stable door is the perfect choice. These gorgeous doors will add character to your home, while enabling you to access fresh air with the top sash open, and keep your children and pets safe with the bottom sash closed.
These gorgeous doors will add character to your home while enabling you to access fresh air with the top sash open, and keep your children and pets safe with the bottom sash closed.
Composite Doors
For the ultimate in security, we offer a range of incredible composite doors. With their solid timber core, these doors will provide amazing security performance and superior energy efficiency.
Visit our composite door designer to create the perfect, bespoke door for your home.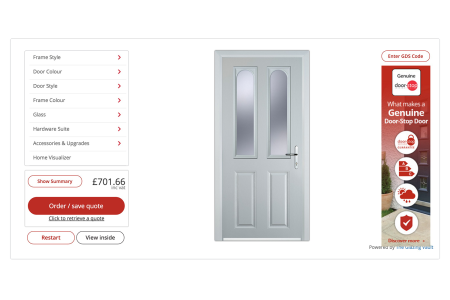 French Doors
When you are looking for a chic and elegant entrance to your garden, our uPVC French doors will offer that look.
The appearance of your home will be truly enhanced by these stunning, yet practical double glazed doors, and you will enjoy the ease of access they give you to the outside.
Patio Doors
We offer a range of fabulous uPVC patio doors that offer superior performance in both security and energy efficiency.
With their wide aperture, your home will be flooded with natural light, creating a bright and airy space for you to enjoy as well as easy to operate doors leading into your garden.
uPVC Bi-Fold Doors
Our uPVC bi-fold doors offer a luxurious and magnificent opening into your outside area. They truly enable you to link the garden and the home, enjoying both together as one extended living space. These sliding doors will give you an incredible view that you will delight in year after year.
These sliding doors will give you an amazing view that you will enjoy year after year.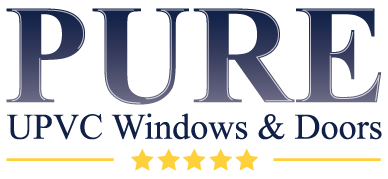 Double Glazed Door Prices Ferndown
You can visit our online quote calculator to get your unique price, tailored to your exact requirements and see for yourself just how competitive our double glazed door quotes really are.