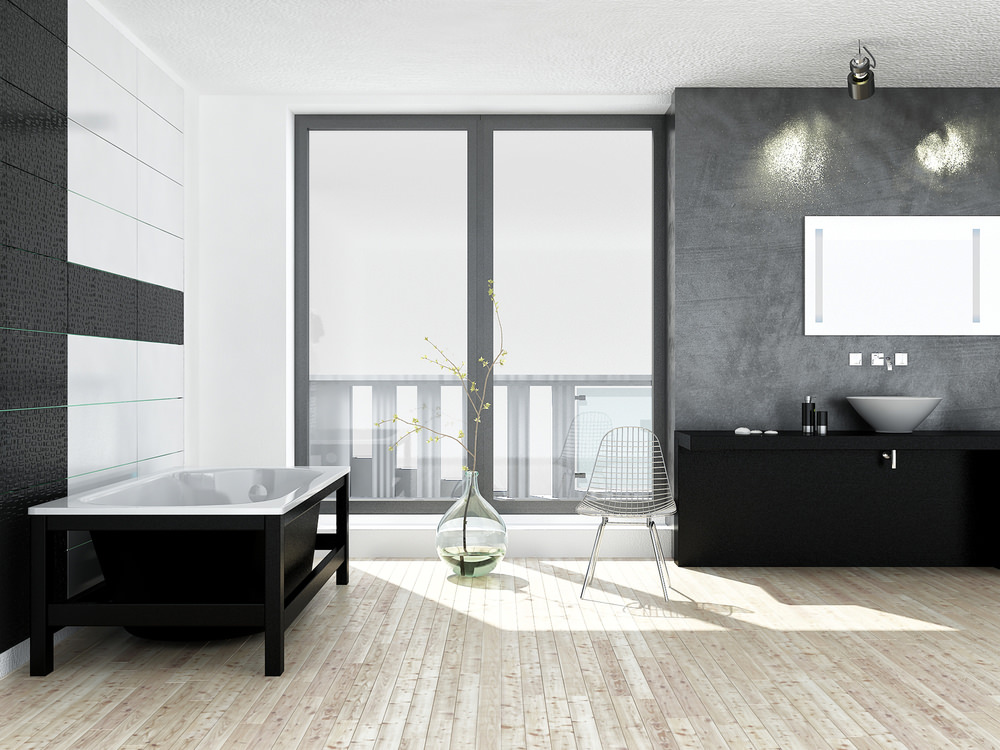 Outstanding Double Glazed Windows in Branksome
New double glazed windows come in a bank of styles and designs for your Branksome home improvements.
Our range includes a variety of styles to complement any type of property, which are available in uPVC or aluminium, giving you added choice.
Pure Trade Windows only work with the highest quality double glazed windows from the very best manufacturers such as Liniar. So, rest assured that your installation will be outstanding in appearance and performance.
Our superb range of double glazed windows in Branksome is highly popular. Read on to see why.
Double Glazed Windows in Branksome from Liniar
We offer a wide selection of double glazed windows, with competitive prices. We are proud to utilise the outstanding Liniar profile, allowing Branksome homeowners to enjoy double glazed windows that are perfectly customised to their specifications, creating the most stunning aesthetics.
Choose from our standard fresh white uPVC; our range of beautiful colour finishes, or our stunning woodgrain foils to create windows that complement the character of your home.
You can also choose from our beautiful range of decorative glazing which provide added privacy. However, if this is not for you then check out the hardware range and accessories list to create a look that is unique to you and your Branksome home.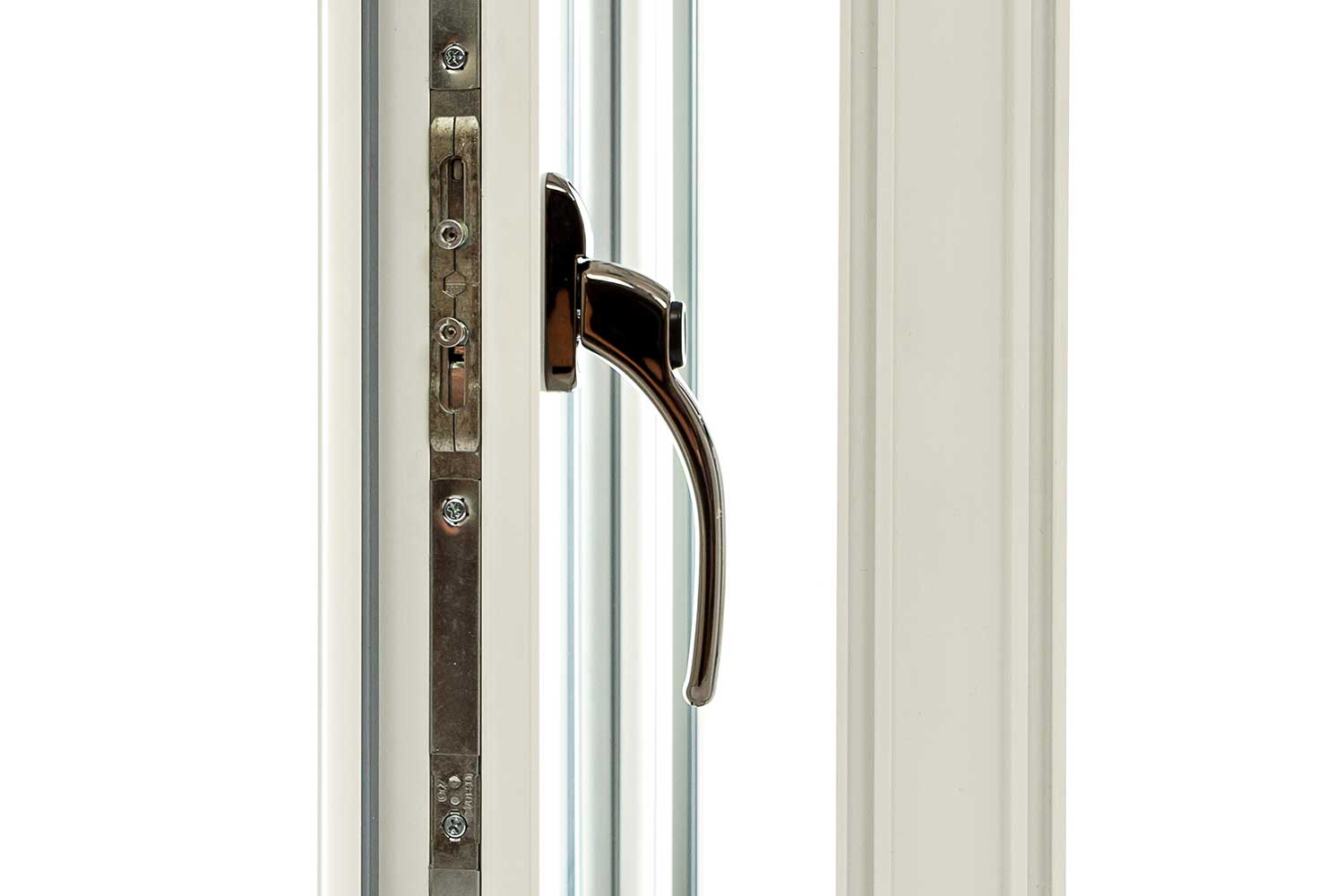 Our double glazed windows are exceptional when it comes to thermal efficiency. They are precision engineered with a multi-chambered profile that produces a superb thermal barrier.
In fact, these quality uPVC windows are so energy efficient, that they are capable of a Windows Energy Rating of A+12. This means that your heat loss is minimised, keeping your home warmer, and for longer!
These double glazed windows are fitted with world class Yale locking systems as well for superior security.
The hidden reinforcement in the profiles coupled with this high performance locking mechanisms results in full security for your Branksome home, protecting the family against even the most determined potential intruders.
These spectacular windows are available in various formats:
Bay Windows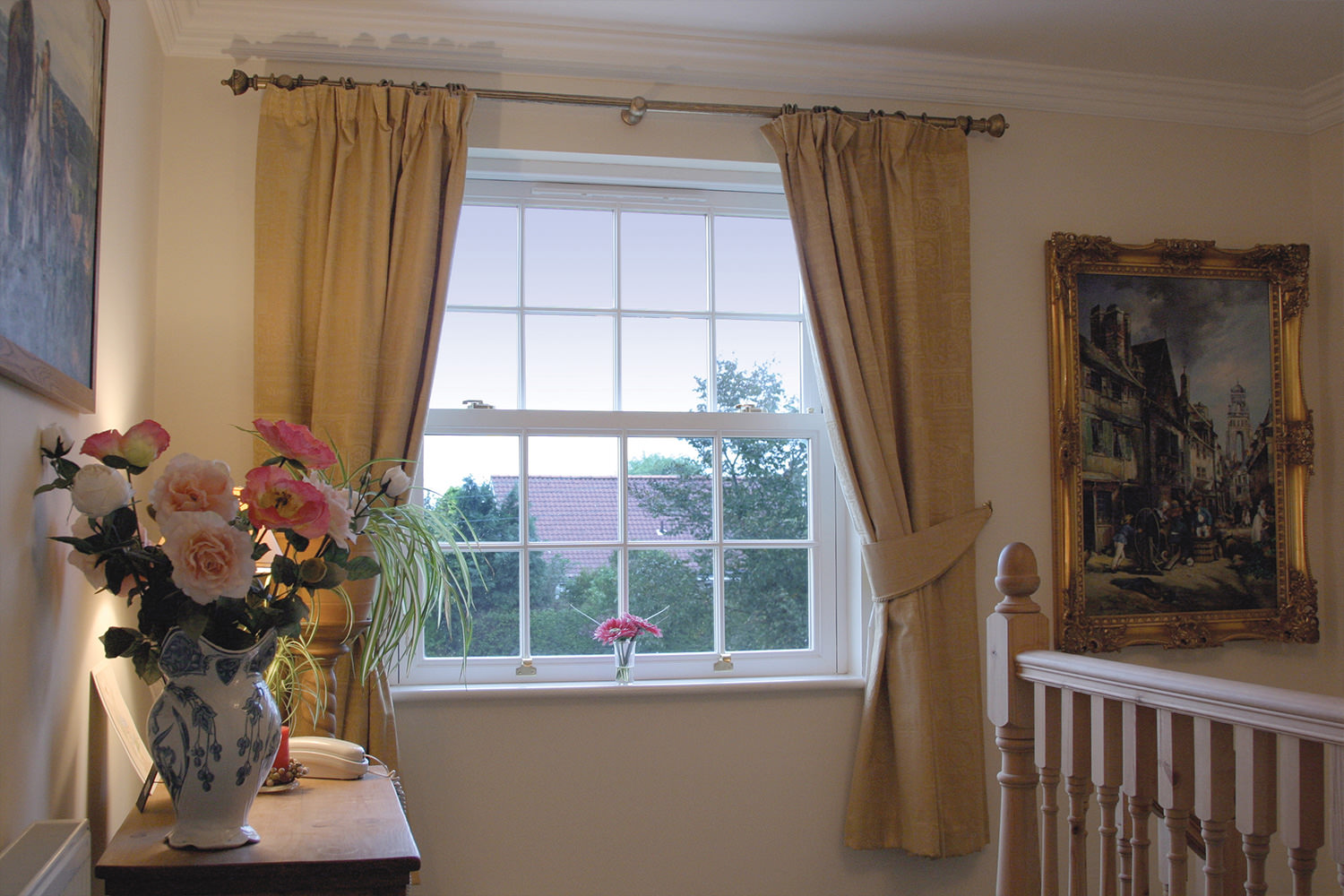 Premium Double Glazed Windows in Branksome from Styleline
If your home has a traditional style, and is in need of new double glazed windows that are sympathetic to its period features, our StyleLine collection is the ideal choice.
These exquisite windows are crafted with an innovative and exclusive welding process which creates perfect joins, just like the traditional joins in timber frames.
Excess plastic is pushed back inside the profile, rather than being trimmed off, which results in a neat seam and perfect replica style.
Our StyleLine double glazed windows can be finished in a number of natural wood effect options, or perhaps your Branksome home suits more classical colours?
The clever welding process also makes these windows highly secure and insulating, so you will benefit from protection against burglars and adverse weather. They are fitted with state of the art Yale locking mechanisms and are exceptionally strong and robust.
Our double glazed windows from StyleLine manufacturers Sternfenster are the perfect choice for creating a warmer and more secure Branksome home that oozes period charm and heritage character.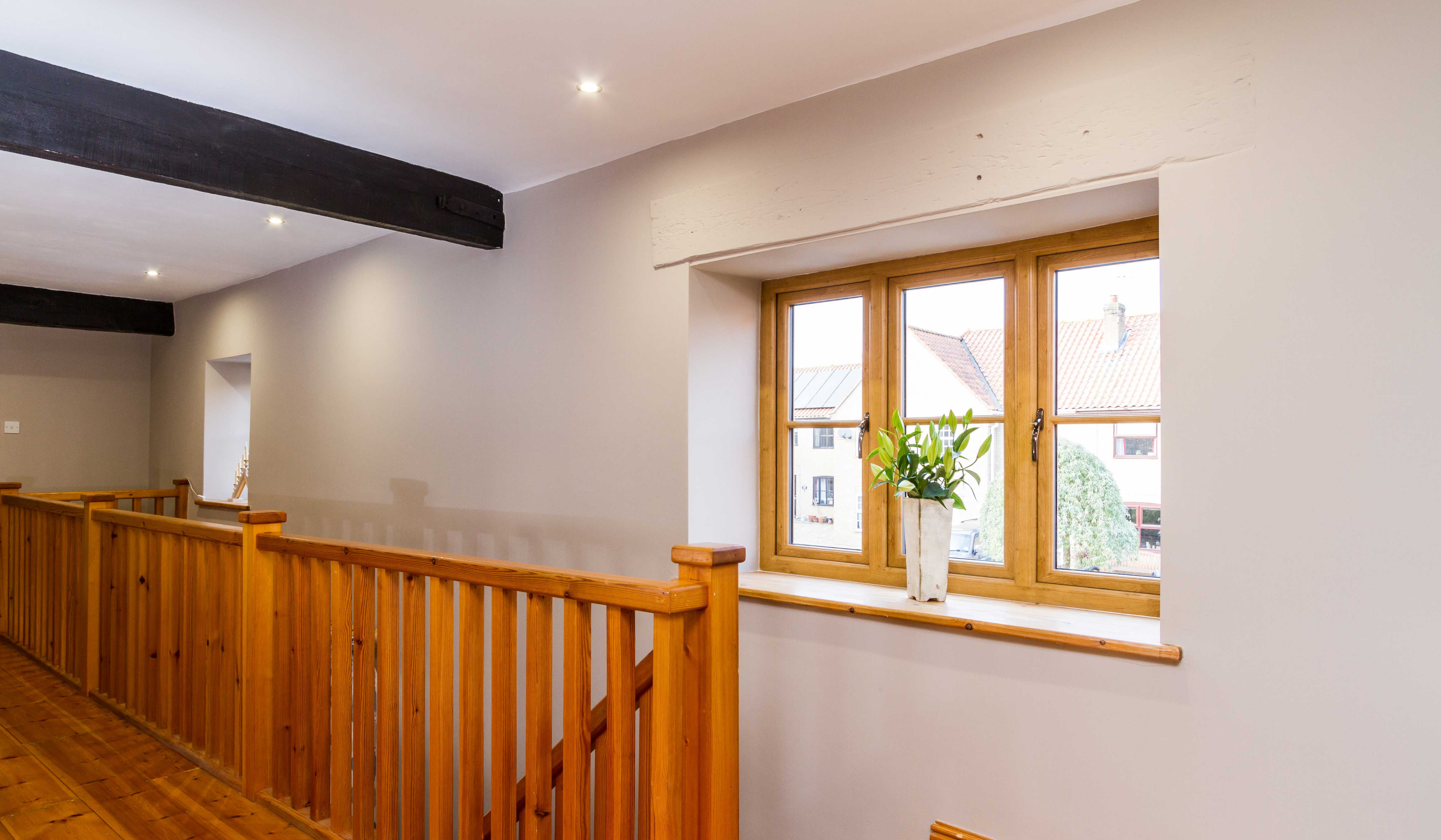 Aluminium Double Glazed Windows in Branksome
One of the most sought after options for double glazed windows in the 21st century are aluminium windows.
These incredible windows from Smart Architectural Aluminium excel in all areas, which are fast becoming the windows of choice for many homeowners in Branksome.
This double glazed window choice accommodates extra slim profiles thanks to the superior strength of aluminium, which allow finishes in any one of an extensive variety of RAL colours. Our collection is available in dual colours too, so you can have ultimate control over your home style in Branksome
Choose one colour for the outer frame to complement your property exterior, and a different shade for the inner frame to tie in with your interior décor. Colours range from bright and vibrant, to subtle and understated, giving you freedom of choice.
Aluminium double glazed windows in Branksome offer exceptional security too, as the natural strength of the aluminium means they are virtually indestructible. Coupled with our outstanding Yale locking systems, you can count on fantastic protection for your home and family.
What's even more extraordinary is they are extremely energy efficient too. They benefit from the very latest innovations in double glazing technology to achieve brilliant thermal performance.
Aluminium double glazed windows are a premium option for your Branksome home improvements.
Double Glazed Windows Prices in Branksome
Our double glazed windows prices in Branksome are tailored to your specifications and for every budget.
Find out the costs on our online quoting engine, or contact our friendly team who will be happy to help with your enquiries.