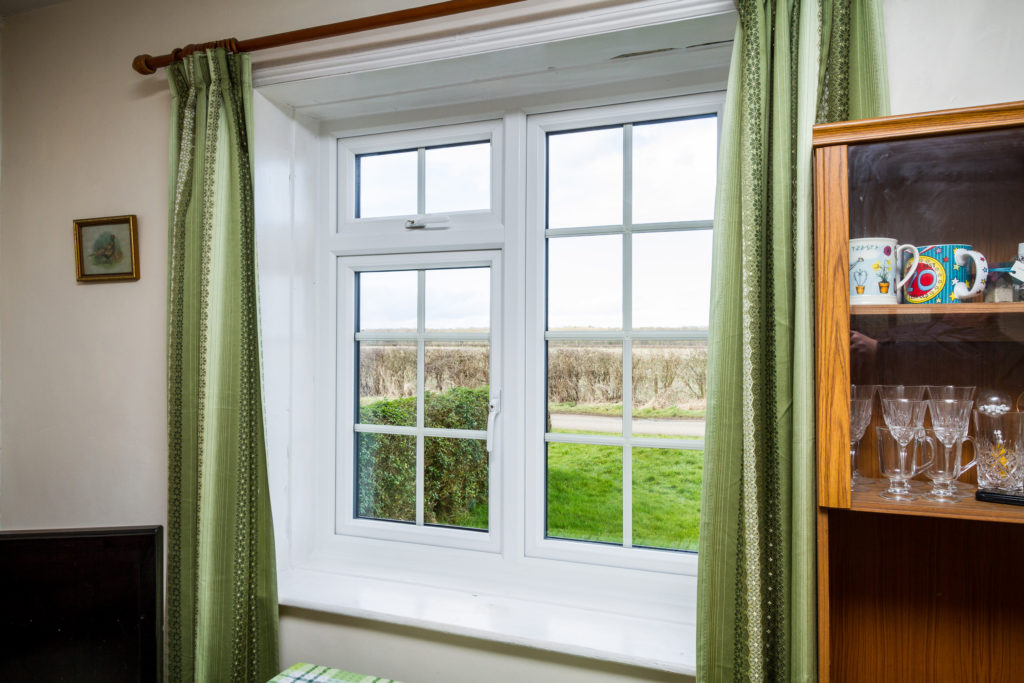 When it comes to replacement double glazing, prices are an important factor in choosing the best option for your Dorset home. With Pure Trade Windows, you can count on superb choice, combined with incredible quality and cost effective double glazing prices.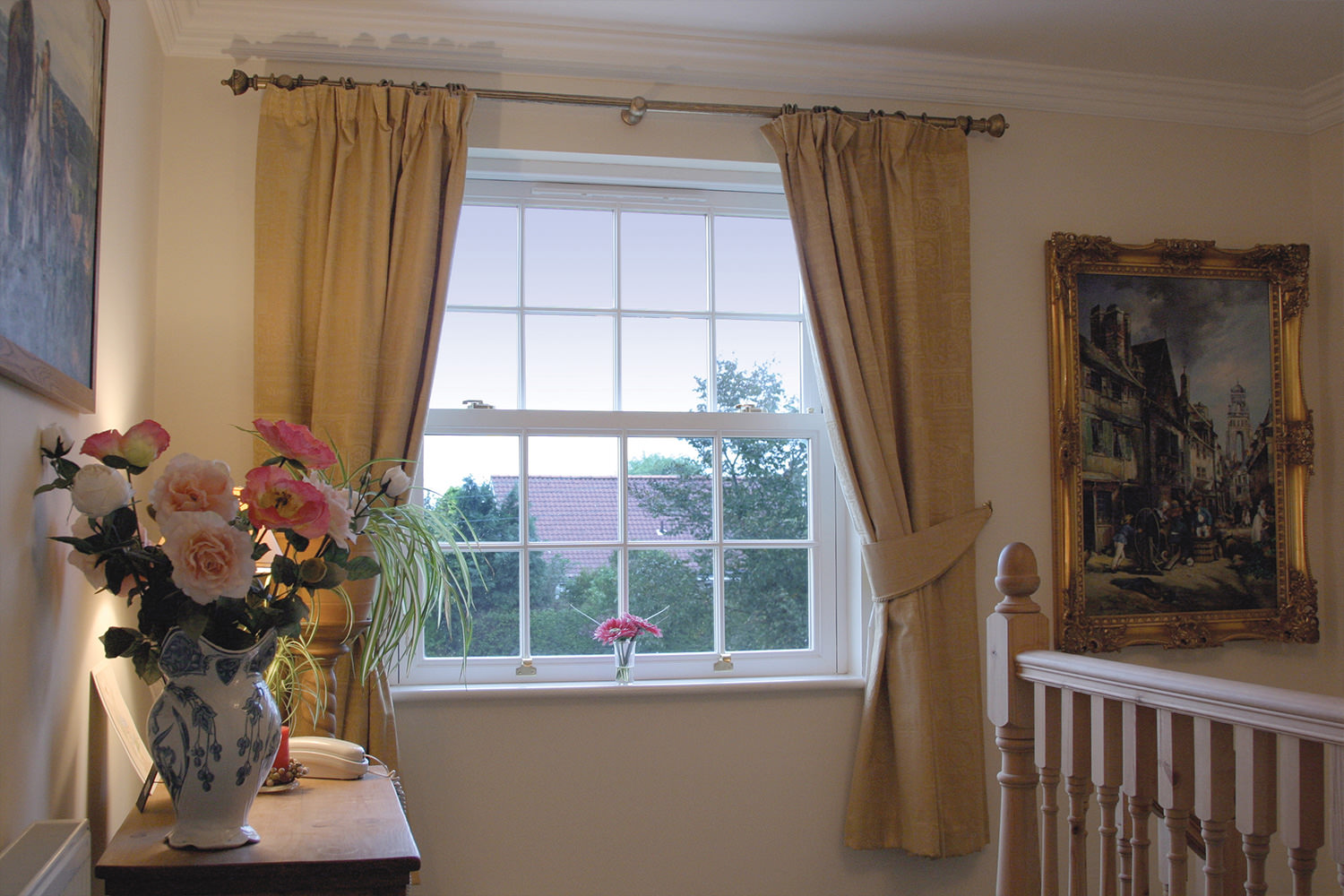 We ensure that all our Dorset customers get great value for money when it comes to double glazing prices. Our windows and doors are designed to save you money and to give long-term performance, keeping your home looking and performing to the highest standards year after year.
We offer expert installation of outstanding double glazing, so you can be safe in the knowledge that your Dorset home improvements are worth every penny.
Take a look at the double glazing we offer and then get in touch for your tailored double glazing quote in Dorset.
Double Glazing Prices – Cost Effective uPVC Windows and Doors
We work with Liniar to provide incredible uPVC windows and doors to our Dorset customers. Our Liniar range is one of the most cost-effective options, offering superb quality combined with great double glazing prices.
You will benefit for innovative and cutting edge design, which enables your replacement double glazing to perform to the highest standards. Our Liniar windows and doors are renowned for the energy efficiency they offer, thanks to the multi-chambered profile combined with the very best gasket technology.
Your home will be kept warmer for longer when you choose Liniar double glazing, saving you money on energy bills by cutting down your heating usage.
In addition to this, the entire Liniar range is brilliant for security. The Liniar profile has a clever structure that creates additional strength, minimising the need for steel reinforcement. This is complemented by our impressive Yale locking systems to ensure that your new windows and doors offer the very best security performance.
When you need new windows and doors for your home, it's important that they complement the property and reflect your tastes, so we offer a wide range of double glazing that will enhance any area of your home, and the complete selection can be tailored with beautiful finishes, hardware and accessories to make them unique to you.
With our uPVC windows and doors, you benefit from a 10-year manufacturer's guarantee, which makes our double glazing prices even more cost effective! Our Liniar double glazing is designed to last, and is covered against warping, rotting and fading, ensuring that you will benefit from exceptional, long-term Dorset home improvements.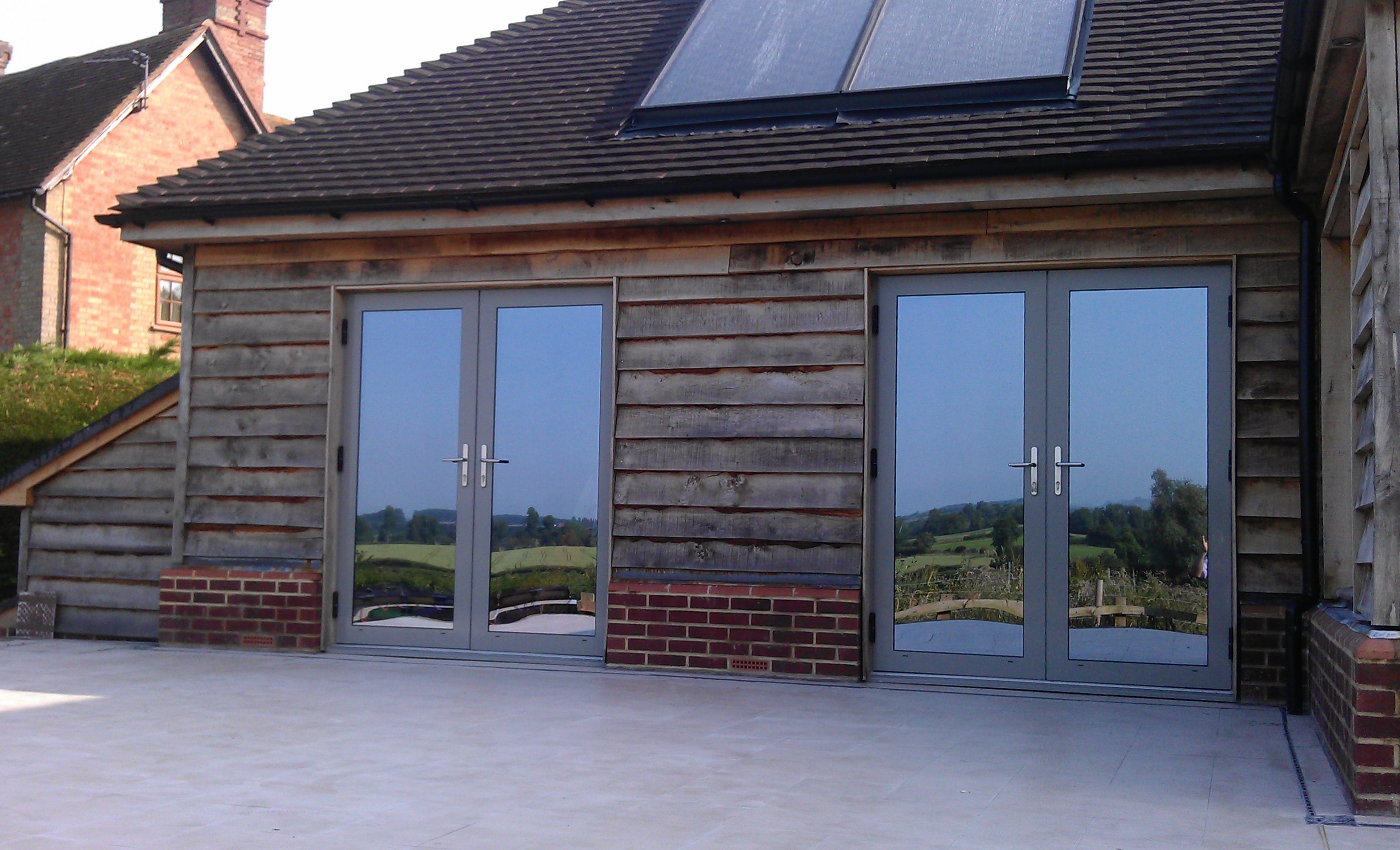 Double Glazing – Aluminium Windows and Doors
Many Dorset homeowners are choosing aluminium windows and doors for their home improvements. This is due to the durability of the aluminium material combined with the exceptional double glazing prices.  Our aluminium windows and doors are manufactured by the leading company Smart Architectural Aluminium, ensuring that you get the best double glazing at the best possible prices.
These stunning double glazing products are unrivalled when it comes to style. Aluminium windows and doors come in a variety of styles and designs. They can be customised to meet your needs with the most outstanding range of colour finishes, giving you so much choice, and you can even opt for dual colour, giving you different shades on the inner and outer frame.
The finishes on our aluminium windows and doors is so hard wearing, that it will never fade, peel or split, ensuring that you get many years of beauty when your choose aluminium double glazing.
Aluminium is one of the most impressive materials used in the double glazing industry, it is affordable, and it is robust and durable. In fact, aluminium is so strong, it is virtually indestructible, making aluminium windows and doors highly secure as well as sleek and stylish.
The super slim frames create a stunning viewing area, but also protect you against potential intruders, and we then fit our Yale locking systems to ensure that your Dorset home is secure and safe.
With aluminium windows and doors from Pure Trade Windows, you will benefit from the very latest double glazing innovations. Our aluminium double glazing has a thermally broken profile, enhancing the superb energy efficiency and ensuring that the entire range provides brilliant thermal performance.
When you are looking for double glazing prices in Dorset that offer a long term solution for your home improvements, aluminium windows and doors are the perfect choice.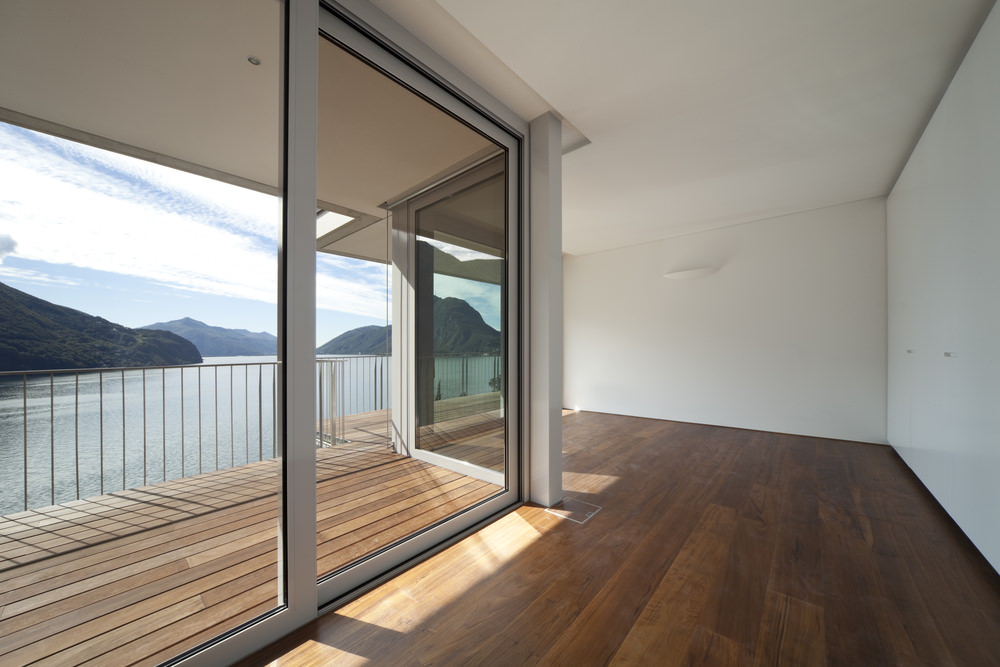 Double Glazing Prices in Dorset
Whatever your budget, we are sure to have double glazing prices to suit you, ensuring that any Dorset home can benefit from high-quality, high-performance windows and doors.
Our double glazing prices are truly competitive, making us the preferred choice of many Dorset homeowners. If you would like to find out more and get a free quote, you can either contact our team or take a look at our online double glazing designers.
Our superb double glazing prices are tailored to your specifications and every quote is completely free.