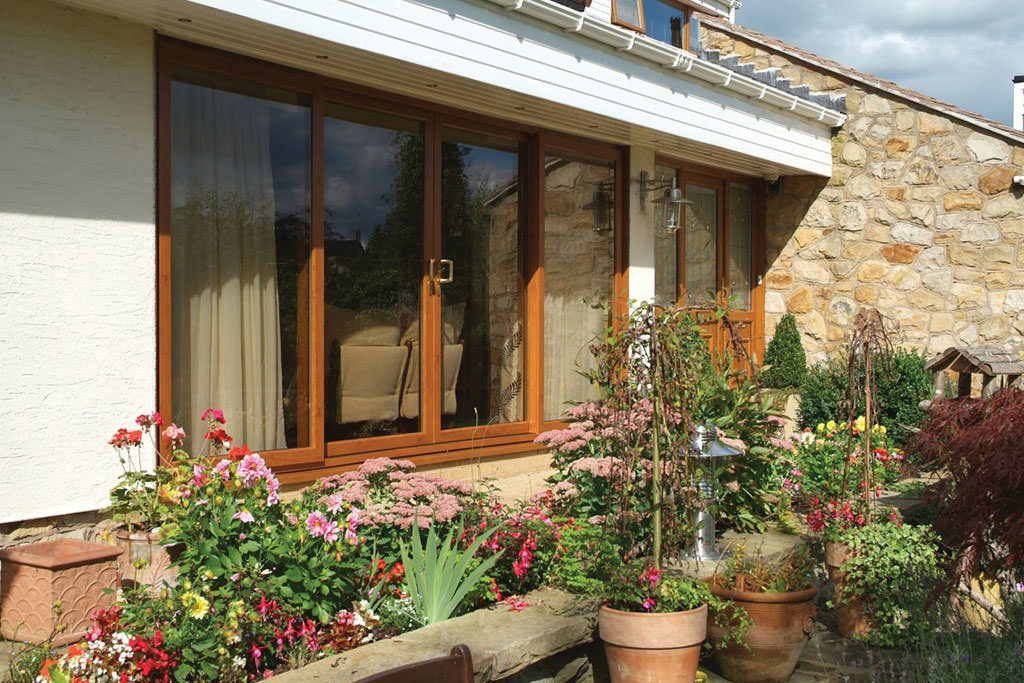 Restyle Your Sandbanks Home with Quality Double Glazing
Nothing will transform your Sandbanks home quite as well as replacement double glazing. When it comes to home improvements, new double glazing will improve the appearance and the performance of your property making it one of the very best investments into your home.
Here at Pure Trade Windows, we offer a vast range of double glazing so that there is something for every Sandbank homeowner. You could save money in the long term and increase the value of your home simply and efficiently by choosing the perfect double glazing to complement your property from our range.
Read on to find out more about the options available and how our double glazing could benefit your Sandbanks home.
Double Glazing in Sandbanks from Liniar
We work with highly regarded uPVC windows and doors manufacturer Liniar to provide our Sandbanks customers with state of the art double glazing.
Every window and door in the Liniar range is precision engineered to provide the most incredible performance.
You will benefit from unrivalled energy efficiency, keeping your home warm and cosy as well as helping you to reduce your energy bills. With new double glazing, you could even find that the EPC rating of your property improves!
In addition to this, the Liniar collection is also highly secure. Fitted with world class locking mechanisms from Yale, the internally reinforced profiles will protect you from even the most determined burglars.
All of this comes with the most extensive variety of styles. Our uPVC windows and uPVC doors come in a range of options so that every homeowner can find their dream double glazing. All of our Liniar uPVC windows and doors can also be tailored to reflect your tastes with stylish finishes, decorative glazing, hardware and accessories.
Double Glazing and Your New Front Door
Our range also includes the most incredible composite doors for your Sandbanks home. Composite doors are a brilliant home improvement, as they are constructed in such a way that you will experience superior insulation and unparalleled security performance.
With a composite door your Sandbanks home will be quieter, warmer, more secure and completely protected against the British weather. No other double glazing option offers the same outstanding performance of composite doors.
That's because these doors are constructed from a solid core with a hard-wearing overlay. We work with Doorstop to ensure that you get the very best standards possible.
With our Doorstop double glazed doors, you will be able to choose from a wide range of panel designs, as well as stunning colour finishes. You can even select the perfect finishing touches from a variety of options.
When it comes to natural woodgrain double glazing, composite doors are wonderful, as they provide you with all the beauty and style of timber, yet all the technology and innovation of uPVC.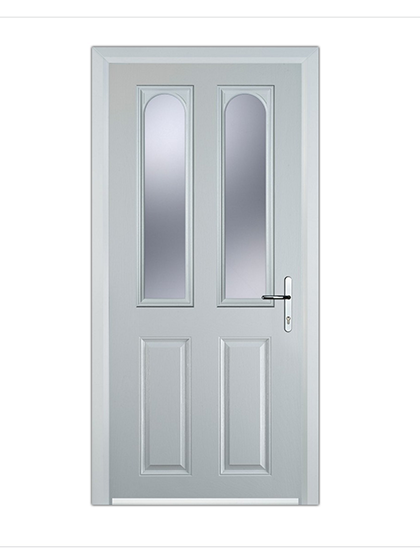 Luxury Double Glazing From StyleLine
Here at Pure Trade Windows, we work with Styleline to provide a selection of luxury double glazing options for your Sandbanks home improvements.
The Styleline collection is precision engineered using a unique process that pushes excess plastic into the joints of your windows and doors so that the finish is sleek and streamline, whilst also achieving a beautifully natural looking and authentic replacement for timber windows and doors.
The Styleline range is simply exquisite, however, it's not just about looks. Your Sandbanks home will benefit from exceptional security, as the Styleline profile is robust and rigid and we fit the complete range with state of the art locking systems.
As for thermal performance, the revolutionary manufacturing process ensures that these windows are highly insulating, protecting your home from the cold and ensuring your heating stays within your property.
Styleline double glazing is a true combination of art and technology, offering a superior product for your Sandbanks home improvements.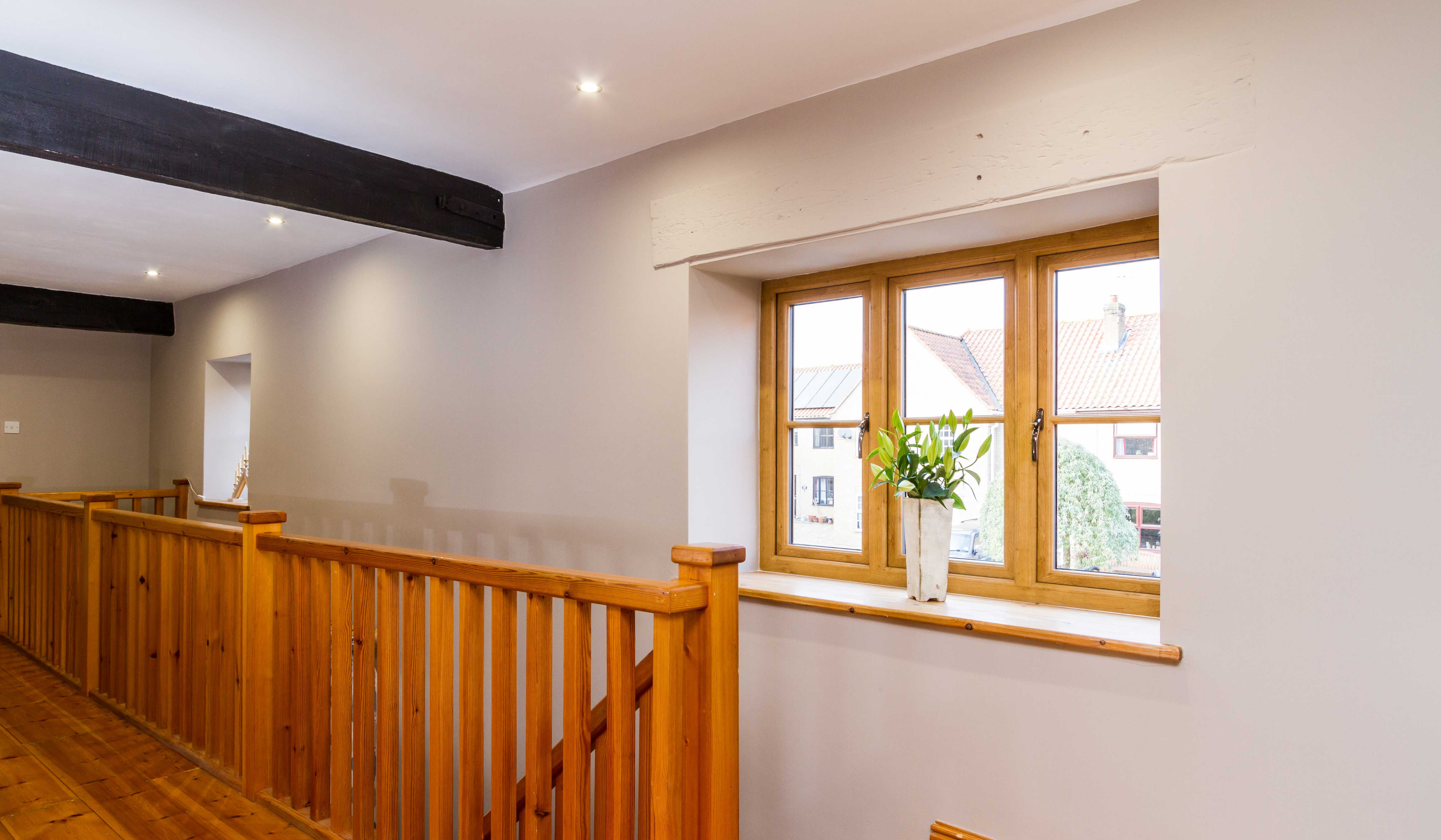 Aluminium Double Glazing in Sandbanks
We also offer an impressive range of aluminium double glazing from industry leading manufacturer Smart Architectural Aluminium. This spectacular collection of windows and doors has an ultra modern design that will enhance your property with sleek, clean lines and a stylish, tailored finish.
Aluminium windows and doors come in the most extensive range of colour finishes enabling you to find the perfect match for your Sandbanks home.
Our aluminium range achieves exceptional energy efficiency through cutting edge technology and design, keeping your home cosy on even the coldest of days and protecting you from inclement weather.
The natural strength of the aluminium material ensures that this collection offers unrivalled security. As with our entire range of double glazing, our aluminium windows and doors are fitted with world class Yale locking systems to ensure that the maximum home protection levels are achieved.
Double Glazing Prices, Sandbanks
Get to know our options either through our website, our online quoting engine or by getting in touch with our friendly team. We are here to help you with your Sandbanks home improvements!