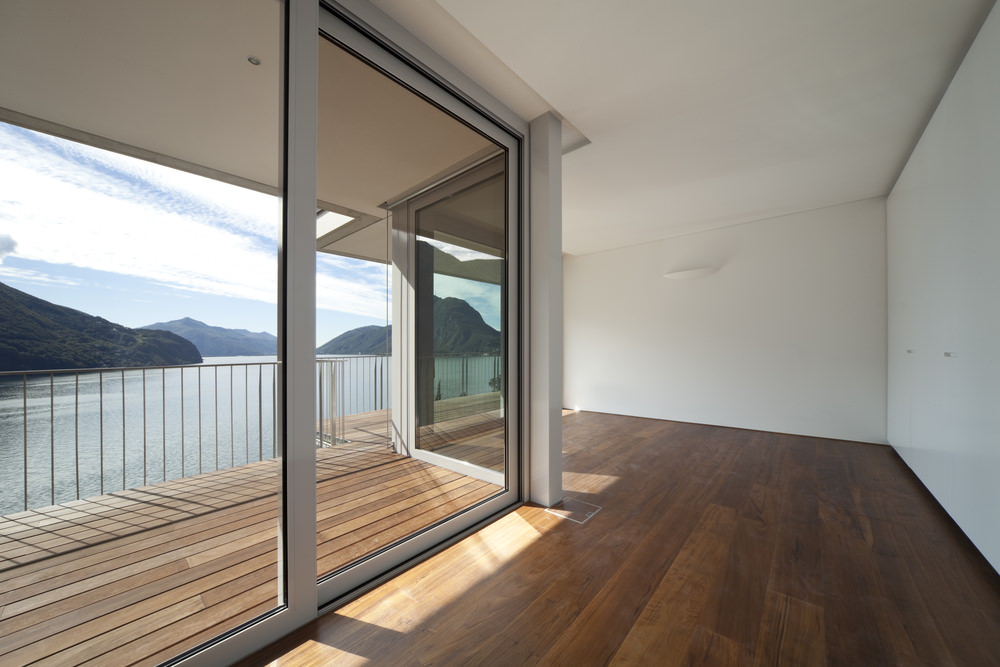 After outstanding double glazing in the Southampton area? Here at Pure Trade Windows we are proud to offer double glazing that quite simply, offers more. We can ensure enhanced performance and aesthetic for all Southampton residents, and can do it all whilst offering fantastic prices.
In order to fit in with all ranges of tastes, properties and needs, our double glazing range is comprehensive and adaptable. We offer: Casement Windows, Tilt and Turn Windows, Sliding Sash Windows, French Casement Windows, Flush Sash Windows, Bay Windows, Front Doors, Back Doors, Stable Doors, Composite Doors, French Doors, Patio Doors and Bi-Fold Doors.
Outstanding Double Glazing Design
Unrivalled Design
The majority of our double glazing offers unbeatable performance, thanks to the market-leading uPVC profile from Liniar. This profile is the only uPVC profile to have been designed in the 21st century, and therefore goes above and beyond modern standards, whilst offering intelligent solutions to age-old double glazed window and double glazed door problems.
Only using the highest quality uPVC available, all of our Liniar double glazing not only offers outstanding performance, it also offers exceptional durability and longevity. This quality is accompanied with a 10-year guarantee, that will ensure that our double glazing will be a wonderful addition to your Southampton home.
Styleline uPVC Windows
Often hailed as the meeting of uPVC Window technology and art, Styleline windows are a beautiful, and elegant double glazing option for any Southampton homeowner. Their manufacture process is spear-headed by a completely unique, and state of the art seamless quad welder. By eliminating the need for a heated weld process, our Styleline Windows always achieve a crisp, clean finish.
Ensuring outstanding double glazing security and aesthetic, the Styleline manufacturing process pushes excess plastic back into the profile, and therefore results in an increased weld strength and a seamless joint. This means that you won't have any unsightly joins, and you'll benefit from increased double glazing strength at the same time.
High Security Double Glazing for Your Southampton Home
The ultimate in double glazing security is yours for the taking with our double glazing range. The Yale locking system offers a world-class standard of Southampton home security, and will allow you to rest easy, knowing you, your family and your property are safe and sound.
Accompanied with a 10-year mechanical guarantee, and £1,000 security guarantee, you'll be completely covered across the board. This means that the locks installed into your double glazing will be covered against mechanical failure for 10 years after installation, and in the unlikely event of a break-in, you'll receive up to £1,000 towards your home contents insurance.
Thermally Efficient Double Glazing in Southampton
Thanks to innovative double glazing design, our whole double glazing range achieves an exceptional standard of thermal efficiency and weatherproofing. This is made possible by the combination of an intelligently designed, multi-chambered profile and superior sealing gaskets.
This outstanding combination allows our double glazing to achieve an 'A' on the Window Energy Rating scale. This means that when you put the heating on in your Southampton home, you'll enjoy a house that not only gets warmer, it stays warmer for a longer period of time.
uPVC Windows
Casement Windows
Casement windows have proven themselves to be an elegant, practical and popular choice throughout Southampton. By combining durable hardware, Yale security, hinge protection, slim sightlines and an A+ energy rating, these windows really do offer the best that double glazing has to offer.
Available in a wide range of colours and styles, you'll always get casement windows that perfectly match the aesthetic of your Southampton home. You'll also enjoy a large choice of accessories and a beautiful hand finished design. Don't settle for less, with Pure Trade Windows.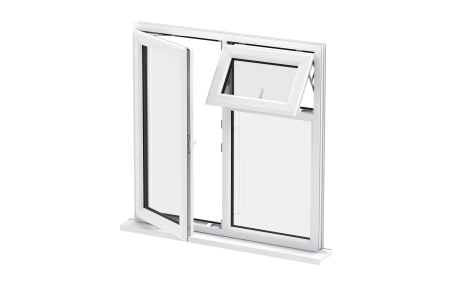 Tilt and Turn Windows
Tilt and Turn Windows allow all Southampton homeowners the chance to enjoy the combination of classic aesthetic and multi-functionality. Featuring a unique design, these double glazed windows can operate on a 'tilt only' basis, which enables you to increase ventilation with compromising on Southampton home security.
Consisting of slim sightlines, ease of cleaning, concealed hardware and a weather resistant, stylish design, our Tilt and Turn windows offer a wide range of protection, aesthetic appeal and functionality. Get more, with Pure Trade Windows.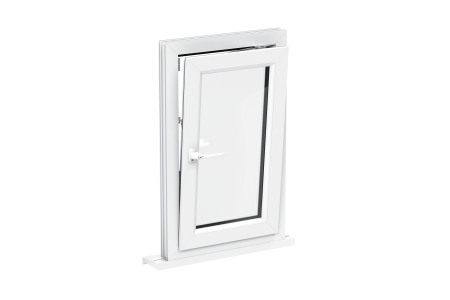 Sliding Sash Windows
If you want double glazing that exudes tradition and class, then our sliding sash windows are the right choice for you. They'll effortlessly enhance the charm of your Southampton home, without compromising on all the benefits of modern double glazing technology.
All of our sliding sash windows combine decorative sash horns, a deep bottom rail, easy clean facility and outstanding thermal efficiency. You can also opt for a Secured by Design in order to guarantee the highest standard of Southampton home security available. Here at Pure Trade Windows, we bring the best of function and form.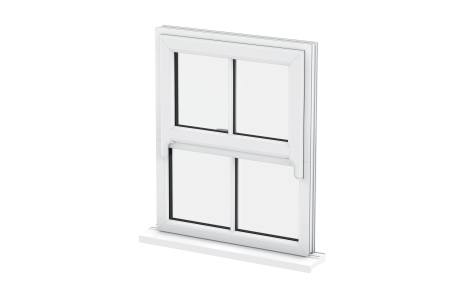 French Casement Windows
French casement windows are a beautifully cultural option for all Southampton homeowners. Allowing for a spacious opening and large amounts of natural light, our French Casement Windows contain a flying mullion, which means that when they are opened they leave behind an opening that is free from fixtures.
This opening achieves unrestricted views, and allows you to enjoy maximum air flow. Our French Casement Windows effortlessly combine ventilation control, easy-clean hinges and eco-friendly materials to achieve a standard of double glazing that excels in many different areas.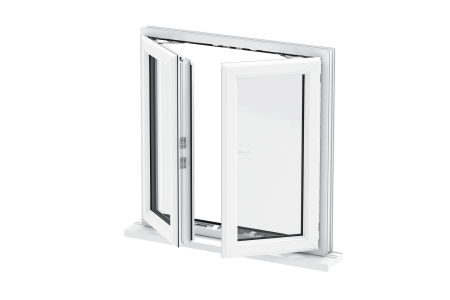 Flush Sash Windows
Flush Sash Windows allow all Southampton residents to enjoy the classic aesthetic of timber joinery, whilst benefiting from the high performance, durability and thermal efficiency that modern uPVC can bring. This aesthetic can be easily tailored to your tastes, with our wide range of accessories and colours.
A beautiful double glazing design, flush sash windows combine a myriad of features to achieve their exceptional standard. By offering slim sightlines, low maintenance, child restrictors, hinge guards and weather resistant gaskets, our Flush Sash Windows achieve more, and offer more.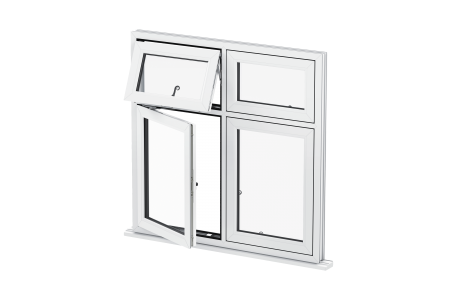 Bay Windows
Our Bay Windows allow Southampton residents to enhance the grandeur and character of their home, with their impressive double glazing design. Not only does this allow you to enjoy a spacious view, you'll also enjoy increased natural light allowance as well as a classic appearance that exudes a modern twist.
Bay windows can completely transform your Southampton home, and offer a slim profile, low maintenance interior and exterior joint couplings as well as strong and secure structural bay poles. Get the best, without compromise, with Pure Trade Windows.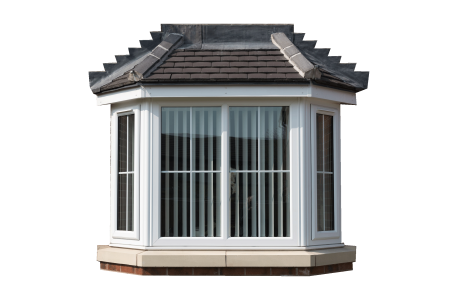 uPVC Doors
Front Doors
Getting a front door that is perfect for your Southampton home is a sure-fire way to create a welcoming and attractive focal point for any guests. Here at Pure Trade Windows we allow you to choose from an unbeatable range of style choices, panel designs and glazing options so you'll always get the look you want.
By combining low thresholds, Yale locks and a double rebated design, our Front Doors become instantly accessible for friends and family, and a nightmare for would be intruders and adverse weather. Protect yourself across the board, with Pure Trade Windows.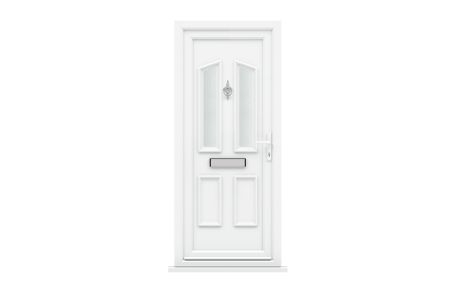 Back Doors
We understand that back doors need to be a reliable, practical and wonderful addition to your Southampton home. Our back doors feature a beautiful hand finished design that is undertaken by our expert craftsmen. High quality is assured with our Back Doors.
To ensure Southampton home safety, you can opt to have your back door fitted with a panic bar system. This allows for an easy and swift exit should you find yourself in an emergency. All of our Back Doors are fitted with Yale locking systems as standard, so you'll always get the highest standards of security available.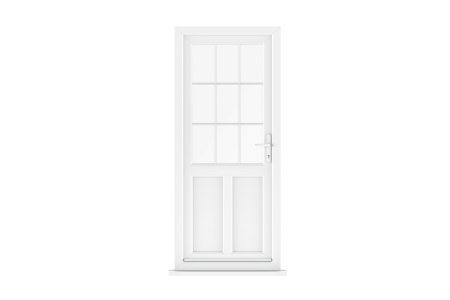 Stable Doors
Multi-functional, traditional and charming, our Stable Doors beautifully combine a classic aesthetic with high performance. Featuring a double glazing design that allows for two door sashes to operate individually, Stable Doors enable you to enjoy a range of benefits, without reducing home security.
Our Stable Doors feature low thresholds, double drip bars, versatile ventilation, high security and exceptional thermal efficiency to completely soar above the standards of your average double glazing. Don't miss out, with Pure Trade Windows.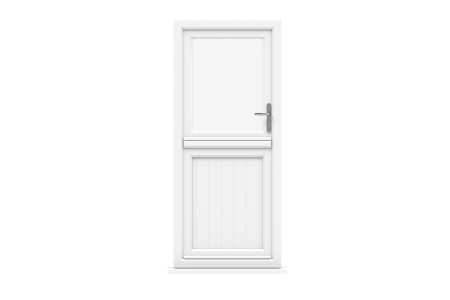 Composite Doors
Composite Doors, one of the most modern double glazed door designs on the market, intelligently combine a range of materials, including timber, uPVC and GRP (glass reinforced plastic) to achieve a beautifully classic wooden aesthetic, whilst simultaneously offering a design that is low maintenance, strong and durable.
Featuring the exceptional Doorstop design, all of our Composite Doors won't rot or warp, and won't need re-painting or varnishing. The inherently strong design is combined with the outstanding locking system from Yale, offering an unrivalled level of security for your Southampton home.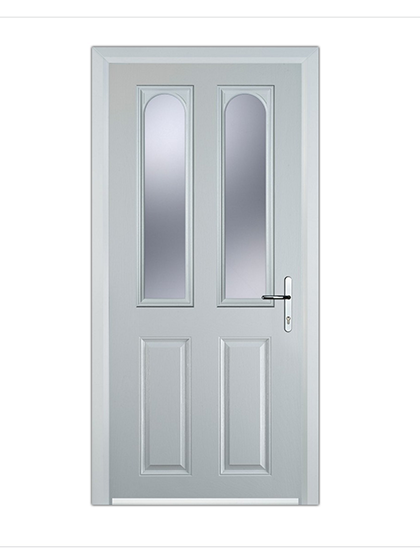 French Doors
Looking to bring a continental character to your Southampton home? Our French Doors enable you to enjoy a beautifully crisp, clean aesthetic whilst benefiting from a wonderful design that enhances space and natural light. This is achieved by a flying mullion, that eliminates the need for a static door fixture when the door opens.
Available in a wide range of glazing options, colours and styles, our French Doors are sure to reflect your tastes. With our wide range of options, you'll be able to tailor your French doors to fit the aesthetic of your Southampton property perfectly.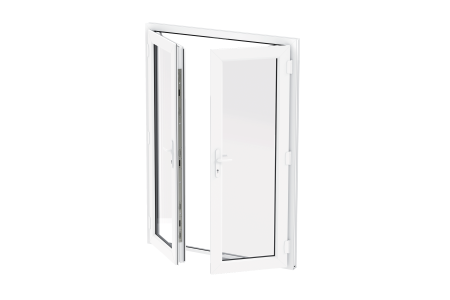 Patio Doors
The definitive patio door, Patiomaster Patio Doors combine all the best that double glazing has to offer, and will prove themselves to be a fantastic addition to your Southampton home. Offering outstanding security, accessibility, thermal efficiency and aesthetic, you'll only be getting the best patio doors, with Pure Trade Windows.
Patio doors feature a beautifully smooth, and easy to use sliding system. This unique feature eliminates the need for swing space. Maximise the space of your Southampton home, with our Patio Doors.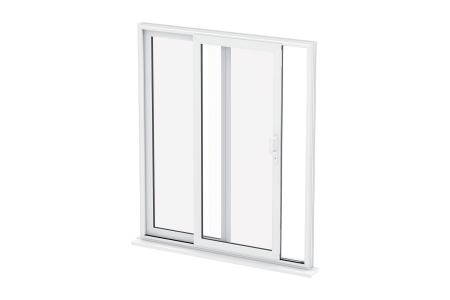 Bi-Fold Doors
A contemporary, innovative and sleek double glazing design, bi-fold doors excel in their ability to offer a seamless connection to your Southampton garden. With 90% of the door aperture folding neatly away upon opening, bi-fold doors can really open up your Southampton property.
Although this may sound like a complex double glazing design, all hardware is concealed by an in-board mounted stainless steel track to ensure a wonderfully clean, sleek and beautiful finish throughout. Bring your property into the modern age, with bi-fold doors from Pure Trade Windows.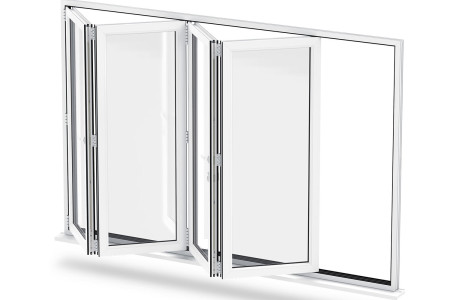 Double Glazing Prices
Found your perfect double glazing? Our online quoting engine means you can get an instant, non-obligatory quote for free! It's never been easier to outfit your Southampton home with your perfect choice.
Still thinking? Get in touch with us via our online contact form, where one of our friendly team will always be on hand to answer any enquires you may have, and get the ball rolling on home improvement bliss!