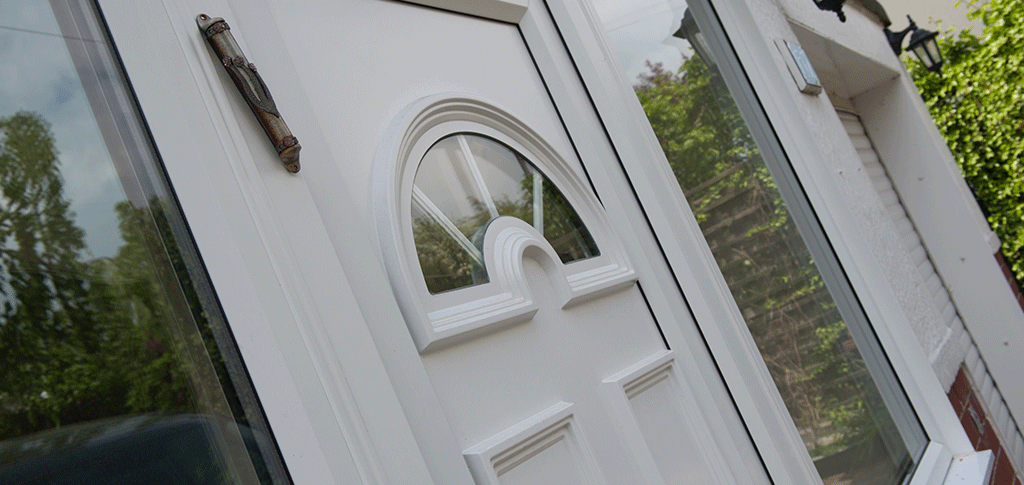 High Performance Front Doors for Your Poole Home
When it comes to choosing a replacement front door for your home in Poole, performance and style are vital factors. You need a door that will protect your home, keep it warm and dry and provide an appealing and welcoming entrance.
Our range of front doors at Pure Trade Windows offer Poole customers all these qualities and more. We install exceptional uPVC front doors and composite doors throughout the area, enabling you to find your perfect double glazed door.
Our range is impressive, but so is their performance. Read on to find out how your Poole home could benefit from a new front door.
Front Door Choices
Your front door is something that you see every day, it welcomes your guests, it is the view for your neighbours – so it needs to meet your exact requirements as well as giving a high quality finish to your home.
We offer both uPVC front doors and composite front doors to homeowners in Poole. This is so you get the benefit of excellent choice. We've summarised the features of each design to help you find your perfect front door, and if you have any queries, please do get in touch.
uPVC Front Doors
There are so many benefits to choosing uPVC front doors, not least is the beautiful designs. Our uPVC front doors come in a vast array of panel options, giving you so much choice! You can personalise them with colour finishes, decorative glazing and beautiful hardware and accessories.
Whether you live in a period property, a modern new build, or something in between, we are sure to have the perfect look for your Poole home among our uPVC front doors.
We also work with the industry leading manufacturer Liniar to ensure that your front doors meet the very highest standards. Liniar designs are state of the art, offering superb all round performance.
You will benefit from excellent energy efficiency, as the innovative multi-chambered Liniar profile acts as a fantastic insulating barrier, blocking cold air out and keeping warm air within. Our uPVC doors offer exceptional thermal performance, keeping your home cosy throughout the coldest of days and enabling you to use less heating.
Our brilliant Liniar uPVC front doors are also highly secure. The clever profile contains hidden strengthening technology which is enhanced by the toughened glass we use. This makes your door impenetrable to physical attack. We then create even more security with the world-class locking systems that we install as standard on our front doors.
The intelligent design combined with state of the art security features make our uPVC front doors almost impossible to break into – perfect for any Poole home.
These spectacular double glazed doors are so robust and durable that they even come with a 10 Year manufacturer's guarantee, giving you complete peace of mind.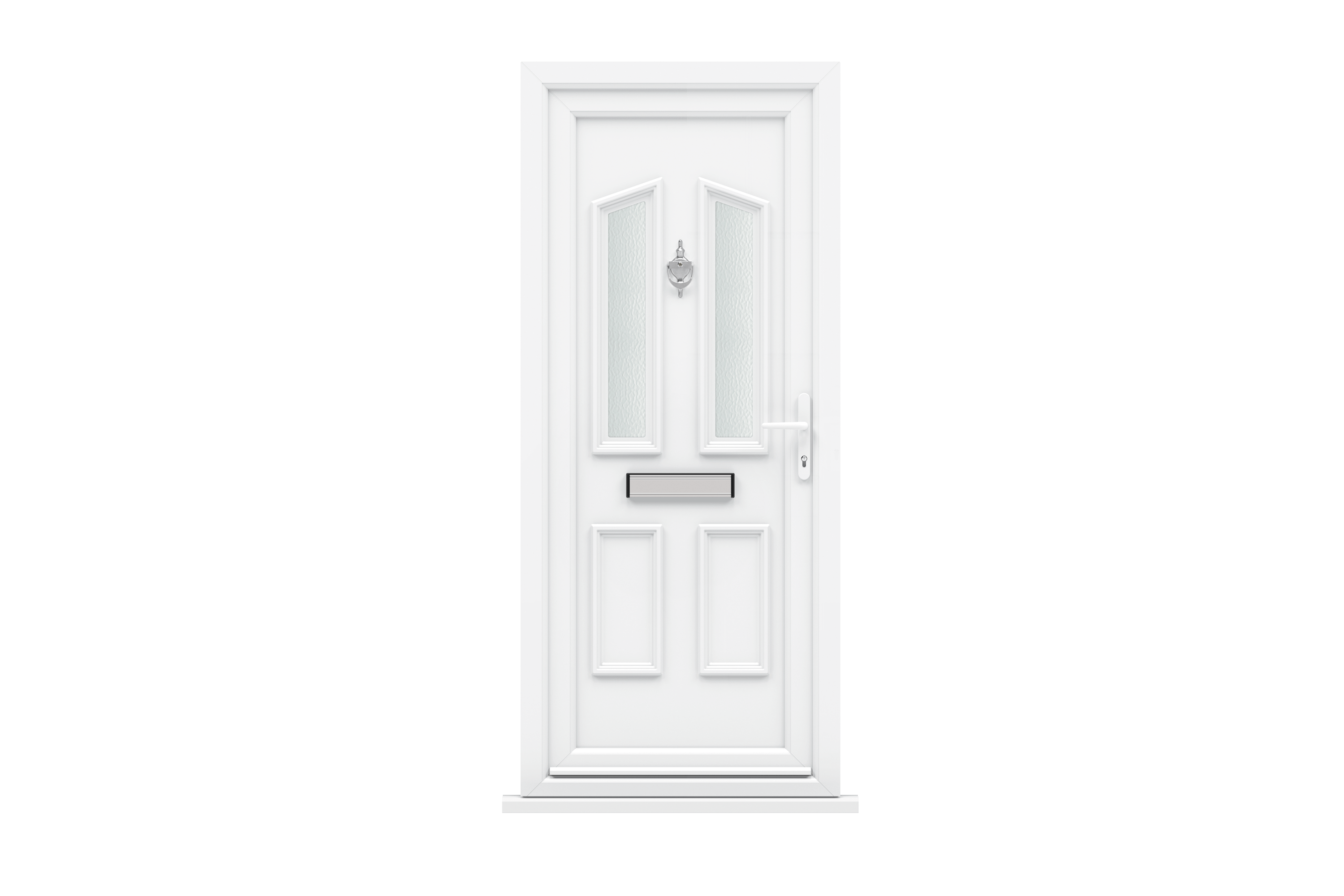 Composite Front Doors
Recreate the look of timber with none of the upkeep and all of the advantages of modern technology when you choose a composite door. These beautiful double glazed doors offer your Poole home a luxurious finish that is almost indestructible.
You can choose from countless panel designs, colours and decorative glazing options, enhancing the finished look with exclusive hardware and accessories so that your door is the perfect match for your home and tastes.
Our composite doors are created by the leading company Doorstop, ensuring that you get state of the art design and technology for your front door. These fantastic doors are so incredibly thermally efficient, you will feel the benefit straight away.
The solid core combined with a robust and durable outer skin creates an unrivalled insulating barrier, ensuring that no cold air can penetrate your home. They are also superbly weather resistant so you will never have any leaks or draughts.
Your home will be kept warmer for longer with our composite doors, and no matter how harsh the British weather is, you will be warm and cosy in your home.
One of the main features of composite doors is there outstanding security performance. The door design is so incredibly strong that it will withstand the most intense and prolonged physical attacks. We then fit our standard high security locking mechanisms to create a front door that is virtually impossible to break into.
Our composite doors are designed to the highest standards and are incredibly durable, ensuring that your new front door will last for many years to come.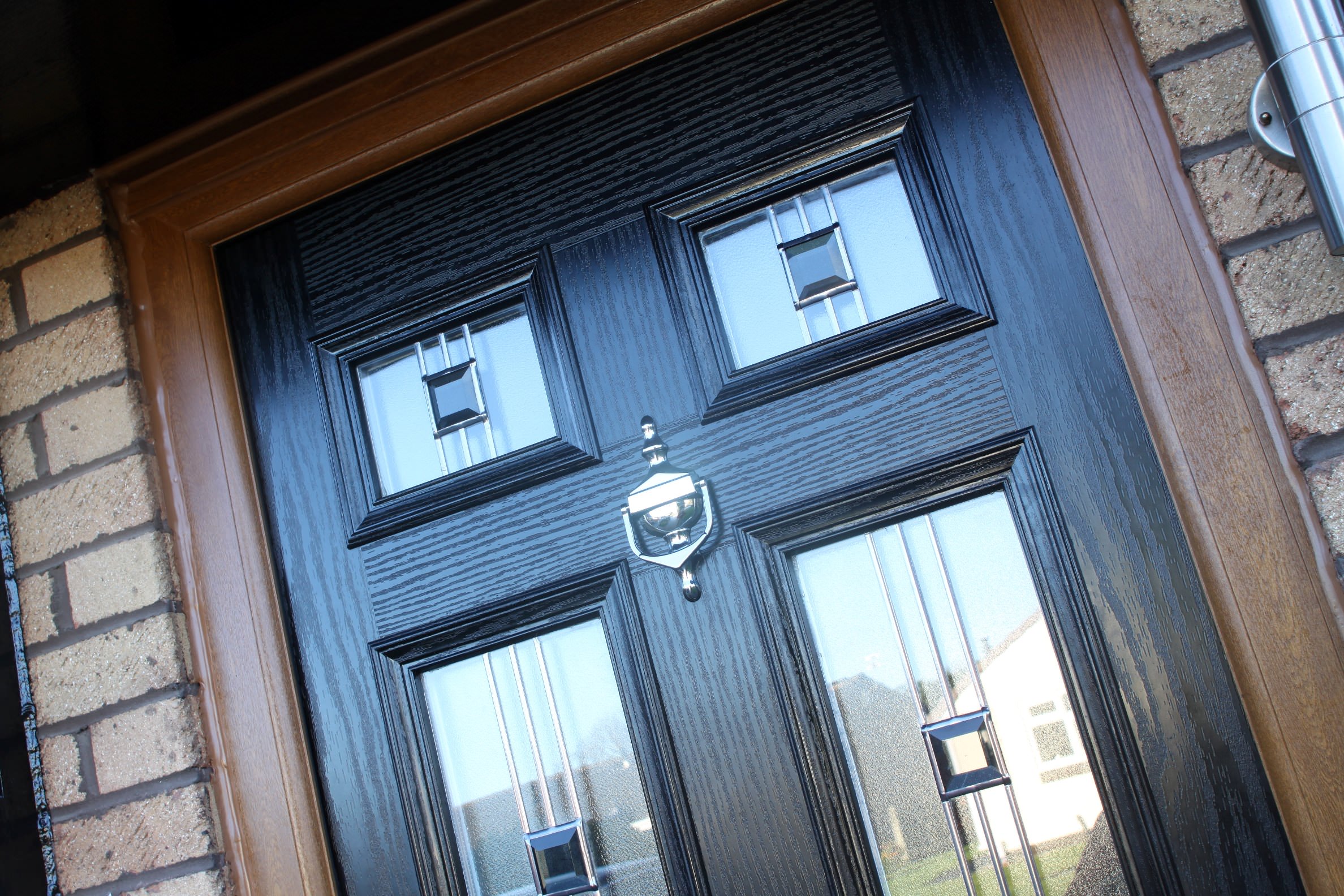 Front Doors Prices, Poole
If you would like more information on any of our Poole front doors, don't hesitate to use our online enquiry form. Our expert teams would love to talk to you and give you practical advice and guidance on your home improvements.
We also offer a free online quoting system, where you can design your perfect door and get an instant personalised quote. It's easy to use and takes just a few minutes, and you can try out as many option combinations as you like to create the right front door for your Poole home.