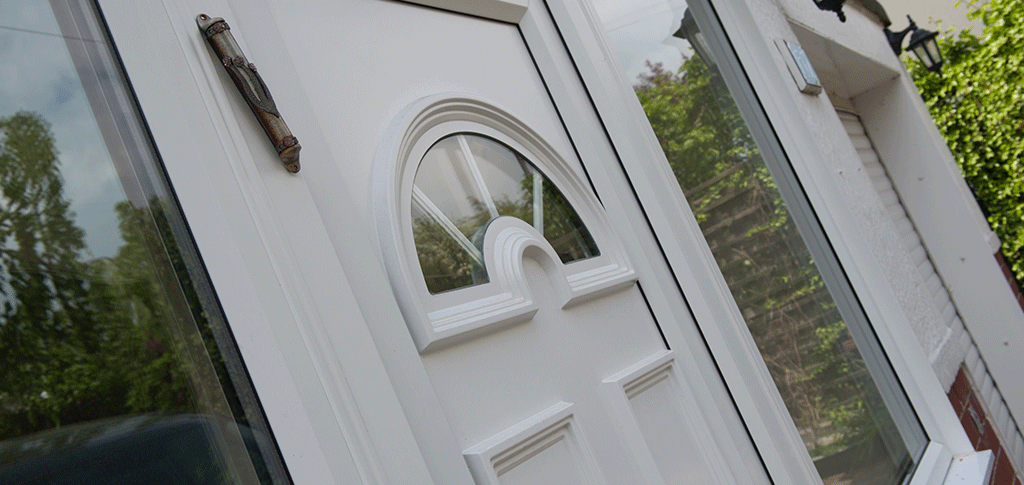 A uPVC door from Pure Trade Windows is guaranteed to uphold the highest standards that the industry can offer. Operating as an attractive focal point for your Southampton home, our uPVC doors will guarantee your Southampton property excels in security, thermal efficiency and aesthetic.
Homeowners in Southampton have access to our whole uPVC door range, including Stable Doors, French Doors, Patio Doors, Bi-Fold Doors and Front Door and Back Door options.
Liniar uPVC Door
Every uPVC door we manufacture features the innovative and market-leading profile from Liniar. This profile is the crème-de-la-crème of the uPVC industry, and all its benefits are yours for the taking. It makes unbeatable quality look easy, and isn't just a pretty face.
Ensuring exceptional uPVC door security and thermal efficiency, the Liniar profile is expertly designed to combine size-optimised chambers with internal structures to ensure outstanding levels of thermal efficiency and natural robustness and rigidity.
Increase the heat retention and security of your Southampton home, with a Liniar uPVC door from Pure Trade Windows.
uPVC Door Security
World-class uPVC door security is guaranteed with the high security, shootbolt locking system from Yale. These locks feature intelligently designed hardware to ensure your Southampton home is kept safe, and secure at all times.
Featuring an industry leading design, the Yale locking system offers unbeatable protection for your Southampton property. They also have complete confidence in their product, offering a 10-year mechanical guarantee and a £1,000 security guarantee.
Protect your Southampton property with the best, by purchasing a uPVC door from Pure Trade Windows.
Thermally Efficient uPVC Door
A uPVC door that offers the best in thermal efficiency is not an easy find. All of our uPVC doors are capable of achieving a Window Energy Rating of A+12.
This outstanding level of heat retention will ensure that your Southampton home stays warmer for longer, meaning you'll have to put the heating on less, and you'll spend less on your energy bills. The positives just keep coming with our uPVC doors.
uPVC Door Range in Southampton
Front Door
As a keystone to any Southampton home, a high quality front door will always guarantee a high quality welcome.
We'll always make sure your front door is the perfect fit. This is achieved by offering an unbeatable choice of styles, panel designs and glazing options. By combining these aesthetics, you're sure to get a look that reflects your tastes and preferences.
Keeping the outside from encroaching on your living space, all of our front doors offer exceptional weather resistance. Featuring a double rebated design, your Southampton property will receive enhanced defence against the elements. This means you won't suffer from draughts, or water build up. Stay comfortable at all times, with Pure Trade Windows.
A front door needs to be welcoming and accessible, this is why we offer a range of thresholds for your Southampton property. You can opt for a low or standard threshold, with optional ramps available for wheelchair and pushchair users. Welcome everybody with our front doors!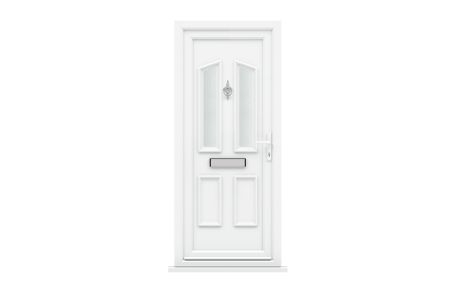 Back Door
A high quality back door should excel in reliability, performance and durability. Our back doors are guaranteed to achieve all this, and more. Going beyond the call of duty to achieve complete satisfaction, a back door from Pure Trade Windows will always offer more.
Our back doors are installed with superior gaskets and Yale locking systems, which ensures a consistent standard of protection from both the weather and intruders. Keep the things you don't want outside, where they belong.
Should you need to exit your Southampton home in a hurry, you can opt to have a push bar panic system installed into your back door. This allows swift, and easy operation in case of an emergency.
With beautiful hand finishing, and a wide choice of styles and glazing options, our back doors won't just perform to the highest standards, they'll look good whilst they do it.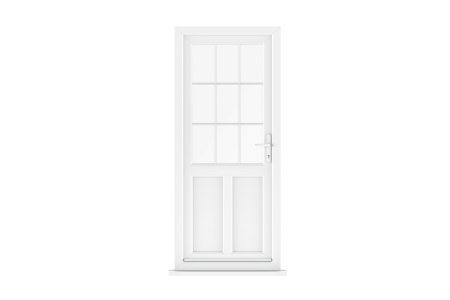 Stable Doors
Stable doors are renowned for bringing a harmony between tradition and modern innovation. Featuring a beautifully classic uPVC door aesthetic, and intelligently designed uPVC door multi-functionality, our Stable Doors won't leave you wanting more.
The Stable Door design consists of two separately functioning sashes. This allows you to enhance the functionality of your Southampton home, with this sash design you can open the top to increase air flow, whilst keeping the bottom closed to keep children and pets safe. Alternatively, both sashes can work simultaneously as an ordinary door.
To ensure the uPVC door multi-functionality doesn't compromise on quality, all of our stable doors are fitted with double drip bars. This prevents water ingress, and eliminates the possibility of draughts. This superior standard of weather tightness will always keep you comfortable, whatever the weather.
Get beautiful stable doors from Pure Trade Windows, today.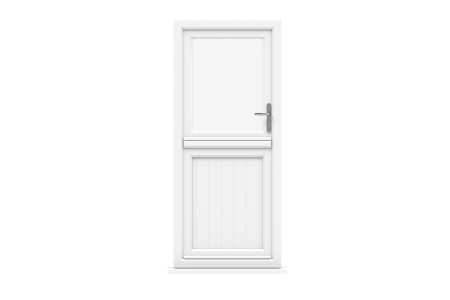 French Doors
French Doors are a beautiful way to add cultural flair to your Southampton property. They offer maximum accessibility, beautiful aesthetics and ultimate performance.
By using a flying mullion, French doors allow for an unobstructed opening. When this is combined with a low threshold, French doors offer fantastic accessibility. This not only offers greater space and more light, it also allows this uPVC door to be an effective emergency exit.
These uPVC doors are fitted with easy-clean hinges to ensure that you enjoy all the benefits without any of the headaches. This makes our French doors incredibly low maintenance, and you'll be able to enjoy this uPVC door design for many years to come.
All of our French doors feature door restrictors, which prevents them from opening past their set angle and causing damage. This function not only prevents hinges being damaged it also protects the wall behind where they open, ensuring your paintwork stays beautiful.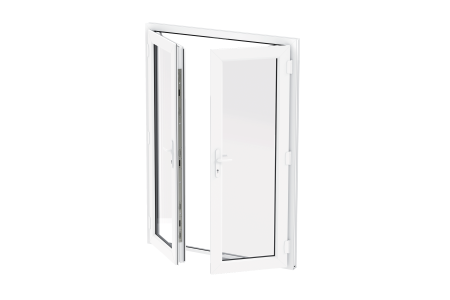 Patio Doors
Patio Doors are a beautiful way to bring space, light and performance to your Southampton home. Featuring a large surface area of glass, and slim sightlines, our patio doors enable outstanding views for all Southampton homeowners.
With usability in mind, this uPVC door design features are exceptionally easy to use, multi-wheeled air-glide system that guarantees a smooth and silent operation. This not only makes our patio doors exceptionally easy to use, it also reduces wear and tear on the hardware, and ensures that your patio doors will continue to perform as an exceptional uPVC door for a long time.
We understand that Southampton homes can be filled with little terrors running around, which is why we outfit all of our patio doors with child friendly locking mechanisms – this prevents your loved ones getting their fingers trapped, and ensures that this uPVC door keeps everyone happy and safe.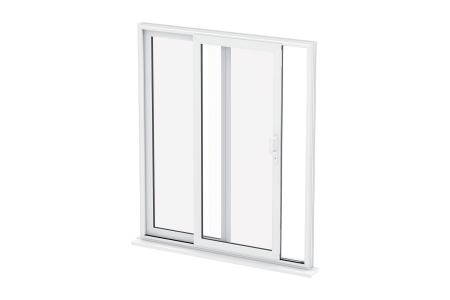 Bi-Fold Doors
Bi-Fold doors are a beautifully modern and inventive addition to any Southampton home. They offer an outstanding amount of space upon opening, with 90% of the aperture folding neatly away. This allows for a seamless connection to your garden, and the maximum amount of accessibility.
Although this uPVC door is complex by design, all the innovative hardware is concealed by an in-board mounted stainless steel track. This means that our bi-fold doors will operate fantastically, without any unsightly gearing compromising the beautiful uPVC door aesthetic.
With you in mind, our bi-fold doors come in a variety of styles and configurations, which allows Southampton homeowners the opportunity to outfit their home with high performance doors that tick all the boxes. Get the perfect uPVC door, with Pure Trade Windows.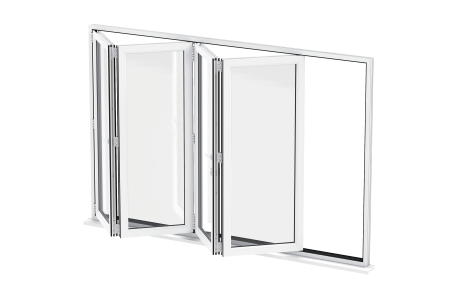 uPVC Door Prices
Interested in our uPVC door prices? Use our free, simple and instant online quoting system today, and enjoy all the benefits that competitive pricing has to offer.
Alternatively, you can get more information via our online enquiry form. We'll always be on hand to offer a prompt, informative and helpful response. Here at Pure Trade Windows, you come first.