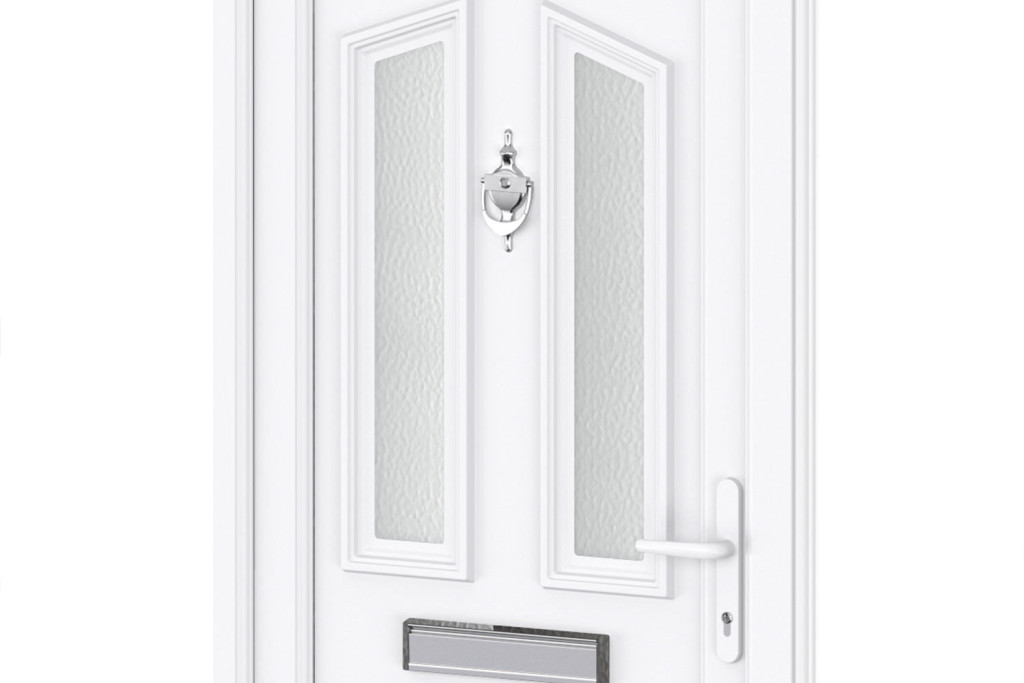 Enhance the appearance of your home with our stylish and secure uPVC doors in Christchurch. Pure Trade Windows are proud to offer a standard of uPVC doors that will greatly enhance your Christchurch property, excelling in security, thermal efficiency and durability. Any of our uPVC Doors will prove themselves to be a worthwhile addition to any home.
In order to accommodate for all varieties of Christchurch homes and homeowners, our uPVC doors range comes in many styles, including Front Doors, Back Doors, Stable Doors, French Doors, Patio Doors and Bi-Fold Doors. Get the perfect fit today, with Pure Trade Windows.
Market Leading uPVC Doors
We offer the revolutionary uPVC frame from Liniar which provides exceptional energy efficiency, security and style. As a customer of ours, you benefit from this market leading range of doors. This outstanding profile combines a myriad of features in order to achieve the very best in uPVC door quality.
Featuring sized optimised chambers, internal structures, low maintenance uPVC and superior gaskets, our uPVC doors lead the way in security, thermal efficiency, weatherproofing and longevity. Don't settle for less, for your Christchurch property.
Energy Efficient Doors uPVC Doors
Our uPVC windows are endorsed to display the "Energy Saving Recommend" logo. Only products that meet strict energy efficiency criteria are eligible to display this label. The BFRC (British Fenestration Rating Council) runs the Window Energy Ratings (WER) scheme. We are proud to say that our energy efficient uPVC windows are all BRFC supported.
The WER system uses a rainbow coloured scale to show the energy efficiency a window provides. Our windows are capable of achieving an A+12 rating, the highest level of energy efficiency. This is achieved by size-optimised chambers within the door profile, that break up mini-convection currents and trap in pockets of warm air.
This level of uPVC doors thermal efficiency means that the heat retention of your Christchurch home will be greatly increased. This holds more benefits than just simply a warmer home, it also means that you'll notice a welcome reduction in your utility bills.
uPVC Doors for All Tastes
uPVC Front Doors and Back Doors
Our uPVC doors are weather resistant, have excellent sound proofing and have high-security locks. You will certainly be enjoying your new uPVC doors for many years after installation. Available in the latest range of door designs, meaning you can always choose the perfect uPVC doors design from our collection of front and back doors.
In order to ensure maximum accessibility into your Christchurch home, you can opt to have your front door or back door outfitted with a low threshold. This means that all guests who require easy wheelchair or pushchair access will have no problems when you ask them to visit.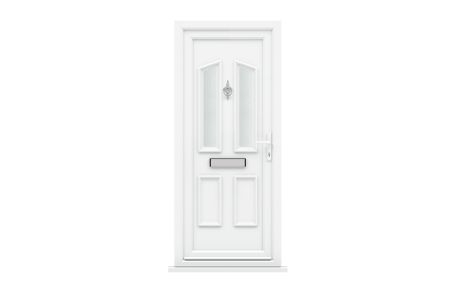 Stable Doors
Our Stable Doors offer Christchurch homeowners the chance to enhance the charm and character of their property. Featuring a multi-functional, double sash design, stable doors are incredibly practical, and offer increased functionality.
Although both sashes have the ability to separate, it does not mean that stable doors compromise on weatherproofing. Double drip bars are fitted to both sashes in order to prevent water ingress and maintain an outstanding standard of weatherproofing.
Offering multi-functionality for your Christchurch property, our Stable Doors allow you to enhance views and increase air-flow without compromising on security. For example, you can open the top sash whilst keeping the bottom sash closed, keeping your loved ones safe.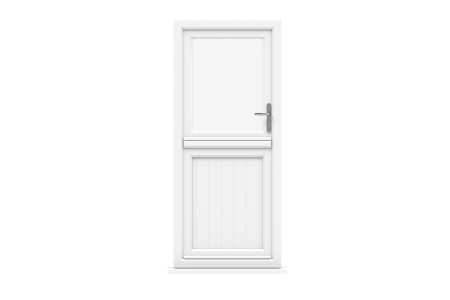 French Doors
Boasting a uPVC doors aesthetic that brings a taste of the continent to any and all Christchurch homes, our French Doors effortlessly combine function and form. Their exceptional design means that will bring a spacious and bright feel to any home.
All of our French Doors are outfitted with an exclusive milled frame-to-frame threshold which means that there is no need for moulded plastic end caps. This ensures a crisp, clean aesthetic throughout, that will leave you completely satisfied.
In order to ensure maximum accessibility, all of our French Doors feature a flying mullion. This means that when fully opened, our French Doors leave behind no fixtures, leaving a completely unobstructed opening. Enjoy the best, with Pure Trade Windows.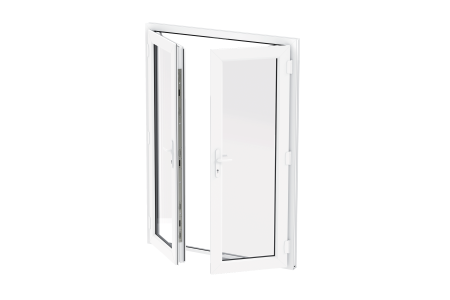 Patio Doors
Our Patio Doors feature wonderfully large panes of glass, a unique operating system and child friendly locks to guarantee large amounts of natural light, ease of use and complete safety for your loved ones.
Due to the super smooth, multi-wheeled air-glide system, the patio door design eliminates the need for swing space. This means that you can not only maximise the amount of space in any room they are installed in, it also means you can place lamps or other decorations next to the door without fear of it falling over.
To ensure maximum Christchurch home security, all of our Patio Doors are outfitted with high tensile steel shootbolts at both the head and the cill of the door. This guarantees a high level of security that is completely consistent throughout the whole door.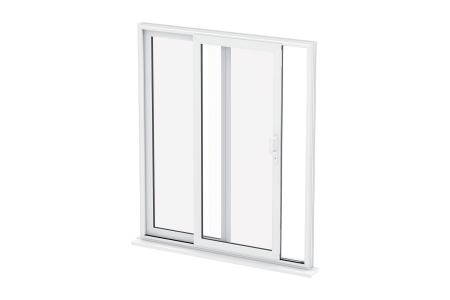 Bi-Fold Doors
Bi-Fold Doors are a beautifully contemporary, innovative and elegant uPVC doors design that will be able to bring a wide range of benefits to your Christchurch home. Although complex by design, all hardware is concealed in an in-board mounted stainless steel track, which ensures a clean and crisp finish.
Thanks to an intelligent design, bi-fold doors allow for a seamless connection to your garden.  With 90% of the door aperture folding neatly away upon opening, you can really open up your Christchurch home whilst creating extra living space.
This uPVC doors design can be tailored to your Christchurch property, which means you won't suffer from uPVC doors that are ill-fitting or underperformance. It also means that you'll be able to maintain a beautiful and consistent aesthetic. Don't settle for less, with Pure Trade Windows.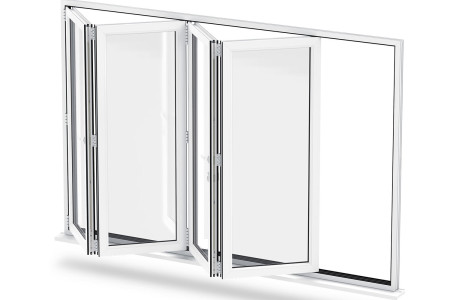 Achieve The Perfect Look
Our energy efficient doors are available in a wide range of stunning styles and configurations so you can achieve the perfect look for your Christchurch home.  We understand the importance of being able to customise the look of your new uPVC door which is why we allow each customer to personally tailor their door to best suit their property as well as lifestyle.
Choose Pure Trade Windows for…
Unbeatable Choice
Instant Online Prices
Quality Installation
Quality Double Glazed Doors
Multi-Chambered Profile for Superior Energy Efficiency
Low Threshold Access
Yale Security Locks
Insurance Backed Guarantee
Free Online uPVC Doors Prices
Our clever online quote builder allows you to build your very own door quotes, enabling you to choose your glazing style, locks and accessories.
Alternatively, if you feel you need more information then why not use our online enquiry form? A member of our friendly team will always be on hand to help with any problems you may have.