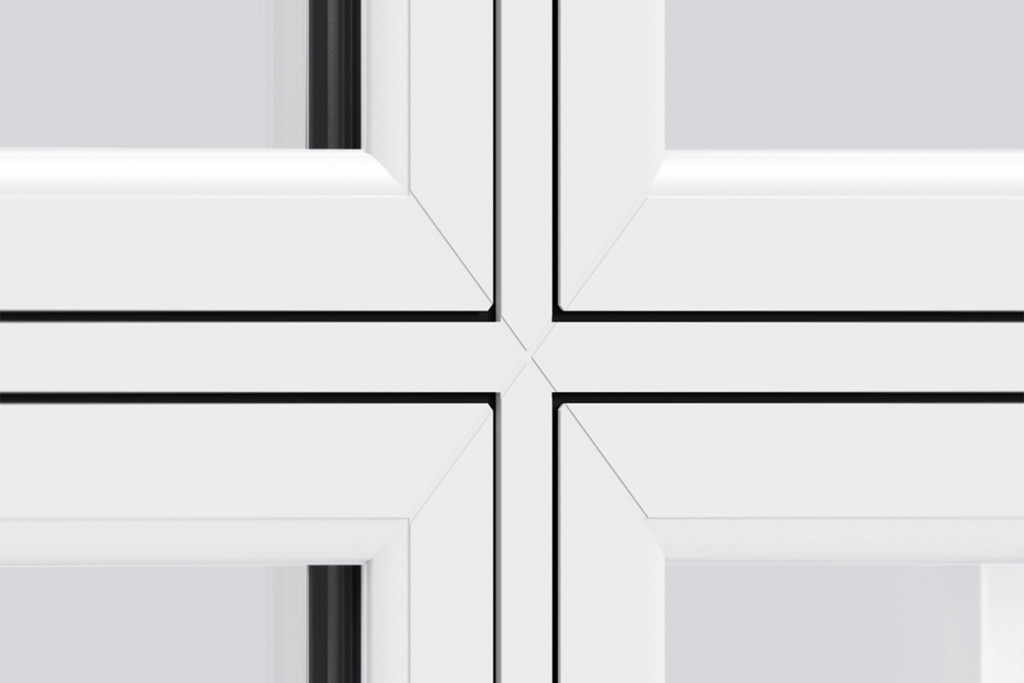 Offering market-leading uPVC Window design, Pure Trade Windows are the final stop in your search for uPVC Windows.
High Quality uPVC Window in Southampton
Our uPVC window range consists of Casement Windows, Tilt and Turn Windows, Sliding Sash Windows, French Windows, Flush Sash Windows and Bay Windows.
Pure Trade Windows are proud to offer a well-rounded, and exceptional service.
We can supply your uPVC Window as quickly as five working days, this saves you time and gets the installation process moving as soon as possible.
Pure Trade Windows offer the Crème de la Crème of uPVC window quality by using the highest quality manufacturers for our uPVC Windows.
With trade prices appointed to all of our uPVC Windows, you can use the money you save on further decoration for your Southampton home.
Superior uPVC Window Design
Liniar uPVC Window Profile
Our uPVC Window range uses the Liniar profile, which is the most technically advanced uPVC window system in the UK.
Although the need for windows may be age-old, it doesn't mean their design has to be. With Liniar, you can outfit your Southampton property with the latest in uPVC window design.
Our Liniar uPVC Windows use the only profile system that has been designed in the 21st century, this means that our uPVC Window range are completely in synch with modern needs. This ground breaking uPVC Window profile offers innovative solutions to vintage problems.
The Liniar uPVC Window is made from 100% lead -free materials, and is accompanied by a 10-year guarantee. Our uPVC Windows are built to last, without costing the earth.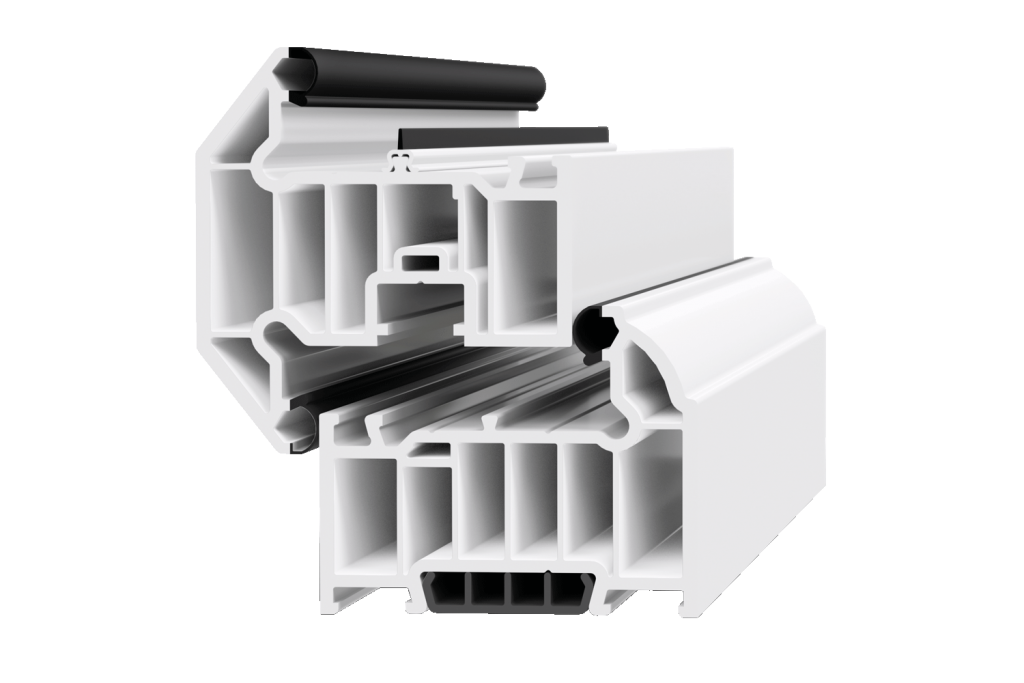 uPVC Window Security with Yale
uPVC Window security is ensured for your Southampton home, with the high security shootbolt locking system from Yale.
Pure Window's uPVC Window range is fully approved by Secured by Design (SBD). This means that they have been exhaustively tested under a police initiative, and have proved themselves to mirror the highest standards of uPVC window security.
All of our uPVC Windows are tested to the latest British Standard Institute (BSI) security standard. They have passed with flying colours and ensure your Southampton property stays safe and secure.
Secure your Southampton property for the long run with Yale's 10 year mechanical guarantee. The Yale locking system will give you guaranteed security peace of mind for 10 years after its installation.
Insure your Southampton home with Yale's £1,000 Security Guarantee. With this, you will receive up to £1,000 towards your home content insurance. This shows that Yale even have you covered in the unlikely event of a break in.
Energy Efficient uPVC Window
Every uPVC Window in our uPVC Windows range is capable of achieving an A+14 rating. We're happy to say that this is the highest level of energy efficiency available.
Accommodating strict energy efficiency criteria, our uPVC Windows sport the Energy Saving Trust logo, which states "Energy Saving Recommend". This demonstrates that our uPVC windows will greatly enhance the energy management capabilities of your Southampton home.
All of our uPVC Windows are supported by The British Fenestration Rating Council (BFRC), and it is through their prestigious Window Energy Rating (WER) system that we achieve our A+12 rating.
By installing a uPVC window in your Southampton property, you can save money on your heating bills and enjoy the benefits of a cosy home that excels in heat retention.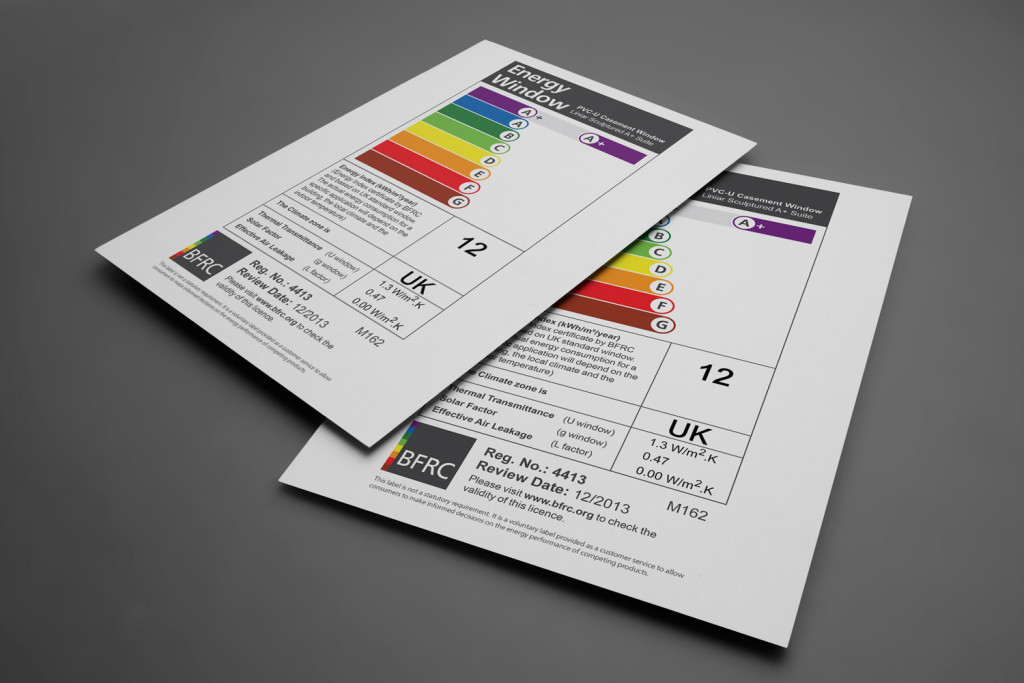 Outfit Your Southampton Home with Our uPVC Window Range
Casement Windows
Casement Windows are very popular in the Southampton area, which is understandable when they offer an irresistible blend of sophistication and simplicity.
Consisting of slim sightlines, Casement Windows allow for an easier enjoyment of seasonal aesthetics, with the larger area of visible glass proving increased light and enhanced views.
Our Casement Windows utilise the Liniar profile. This means that they display a stylish chamfered rebate, ensuring a simple and contemporary look.
As standard for our uPVC Window range, all of our Casement Windows are secured by Yale, and are capable of achieving a WER of A+14.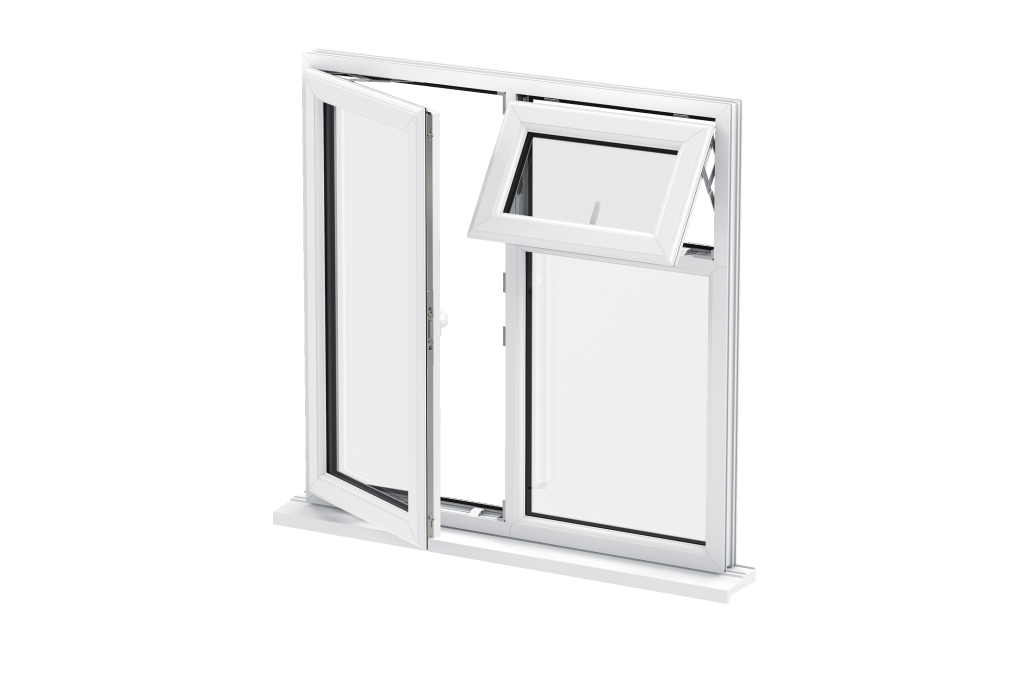 Tilt and Turn Windows
Tilt and Turn windows may be similar in appearance to their Casement Window counterpart, but this does not mean they operate the same.
Offering enhanced functionality for your Southampton home, our Tilt and Turn windows offer an effortlessly multi-option user experience.
The exclusive 'tilt' function in our Tilt and Turn Windows allows for secure ventilation. By tilting the window on an 180° axis, you can enjoy instant ventilation without worrying about security.
The Tilt and Turn Window design consists of complex hardware. Ensuring a sleek and beautiful appearance, this hardware is seamlessly concealed within the uPVC window frame.
Perfect for high-rise Southampton accommodation and upstairs windows, the 90° turn action of our Tilt and Turn Windows gives easy access to the window's exterior, meaning you can clean the window risk-free.
Secure and save money in your Southampton home with our Tilt and Turn windows, which use the high-security shootbolt locking system from Yale, and are capable of achieving an A+14 WER rating.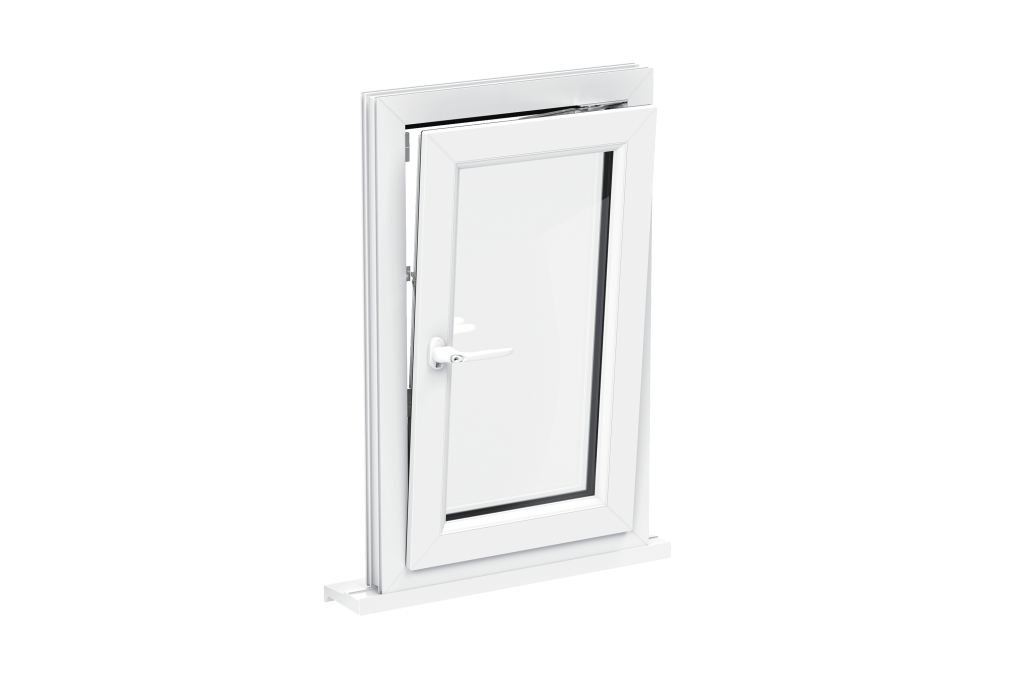 Sash Windows
Our Sash Windows couple the old and the new, displaying a traditional look with all the benefits of a modern uPVC Window design.
Much like the Tilt and Turn Window, the Sash Window has a 'tilt' function that is made possible by a built in pivot bar. The allows for lockable ventilation and easy cleaning.
Sash Windows can be fitted with additional restrictors, which ensure the safety of your little loved ones when they are causing havoc around your Southampton property. These work by preventing the bottom sash from sliding fully, and therefore preventing anyone form trapping their fingers.
Improving on their timeless design, our Sash Windows contain spiral balances that counteract the weight of the sliding sash, and allow for simple and smooth lifting.
Ensure you Southampton home holds fast against the elements with the Sash Windows concealed gaskets. These eliminate draughts and water ingress, and ensures that the outside stays outside, where it belongs.
Our Sash Windows are brought into the modern age with the Liniar profile. They are secured by Yale and can reach an unprecedented A+12 on the WER.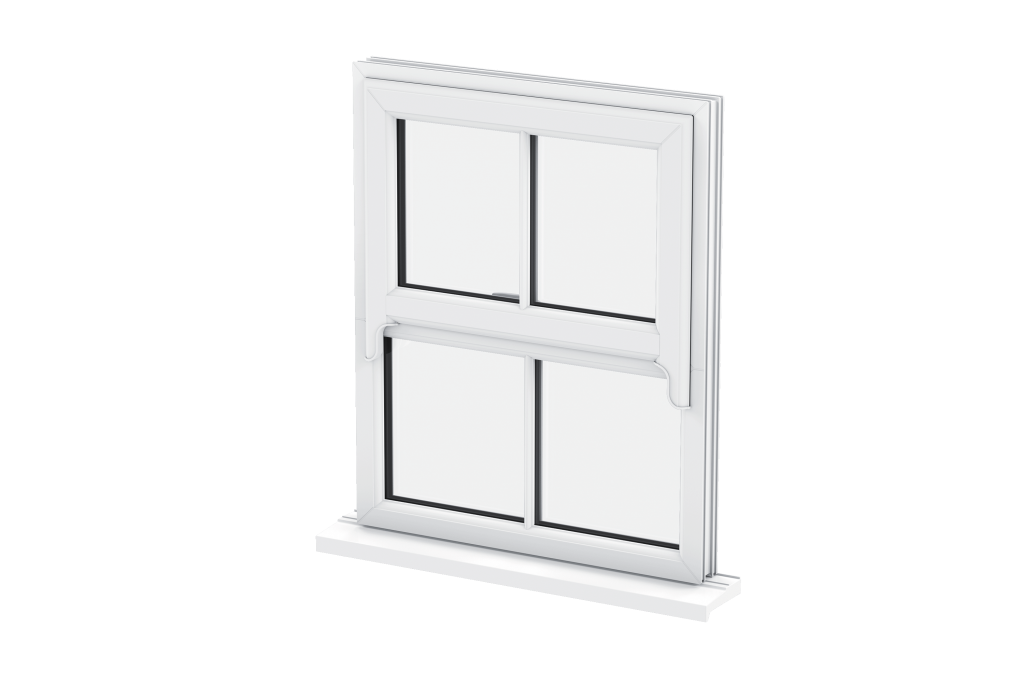 French Windows
Our French Windows will bring a foreign charm to your Southampton property.
The intelligent French Window design means that the central mullion is carried by one of the window sashes. This allows for unrestricted views when both of the French Windows are open.
The absence of a fixed mullion allows for a much larger opening, which ensures an enhanced spacious feel, and more light to enter your Southampton home.
All of our French Windows are in compliance with Part B building regulations, with the large opening allowing for a safe exit in the case of a fire.
Featuring the high security shootbolt system from Yale, our French windows obtain unbeatable standards of security.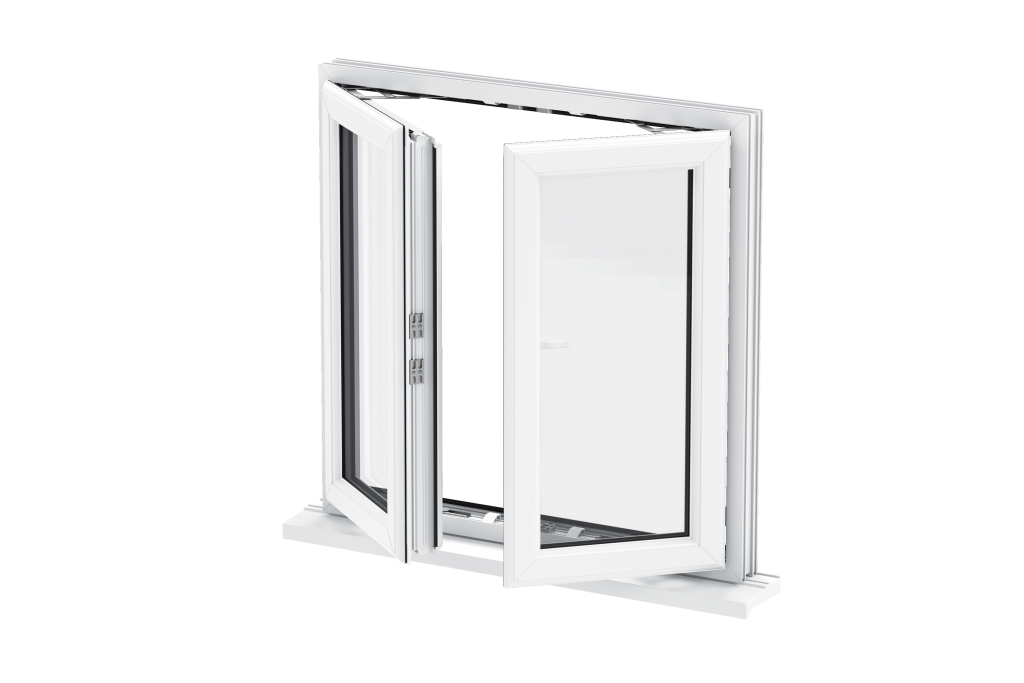 Flush Sash Windows
Our Flush Sash Windows are inspired by classic timber joinery, and therefore ensure a traditional look.
Although based on the timber look, the Flush Sash Window contains none of its setbacks. Completely maintenance free, all of our uPVC Windows require no re-painting or sanding.
Available with child restrictors and optional hinge guards, our Flush Sash Windows are able to enhance the security of your Southampton property.
Versatile in their appearance, our Flush Sash Windows can be fitted with traditional monkey tail handles, dummy stays or contemporary style handles.
Like the rest of our uPVC window range, our Flush Sash Windows are exceptionally secure and excel in thermal efficiency.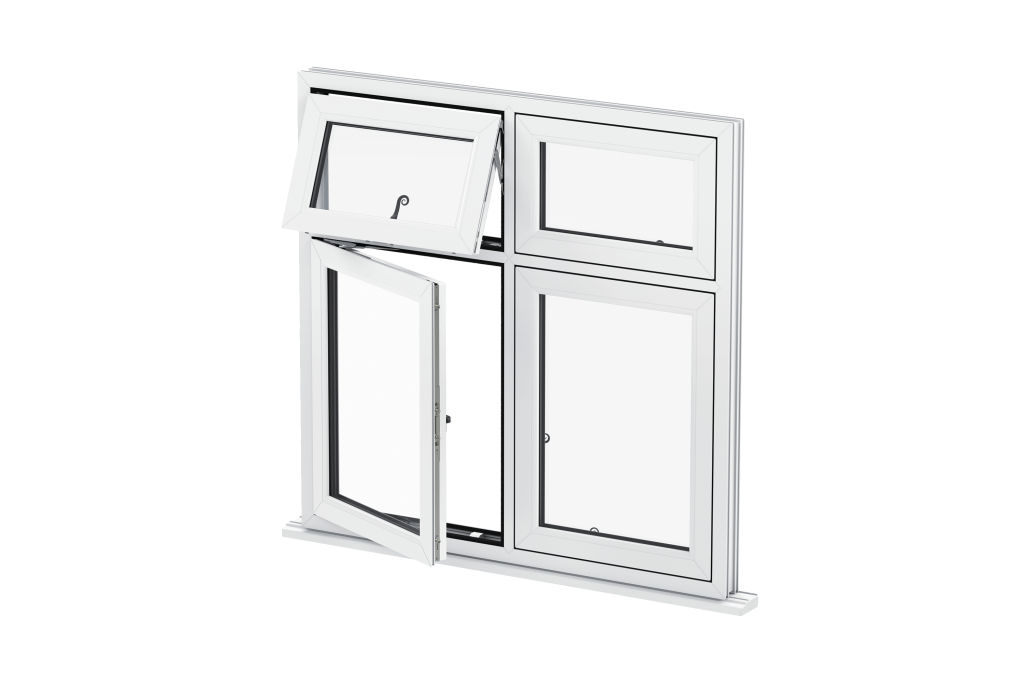 Bay Windows
A Bay Window will transform your Southampton home, adding value whilst emphasising a wonderful sense of height and space.
Trim detailing is consistent throughout our Bay Window range, which enables a classic appearance whilst bringing a subtle and modern twist. If you enjoy the charms of a vintage look, you'll love our Bay Windows.
To enhance security, all of our Bay Windows can be reinforced with structural bay poles, which are incorporated into the cill. This makes the Bay Window incredibly secure, and a worthwhile protection for your Southampton home.
Secured by Yale and utilising the Liniar profile, all of our Bay Windows are incredibly secure and boast an unprecedented quality of thermal efficiency.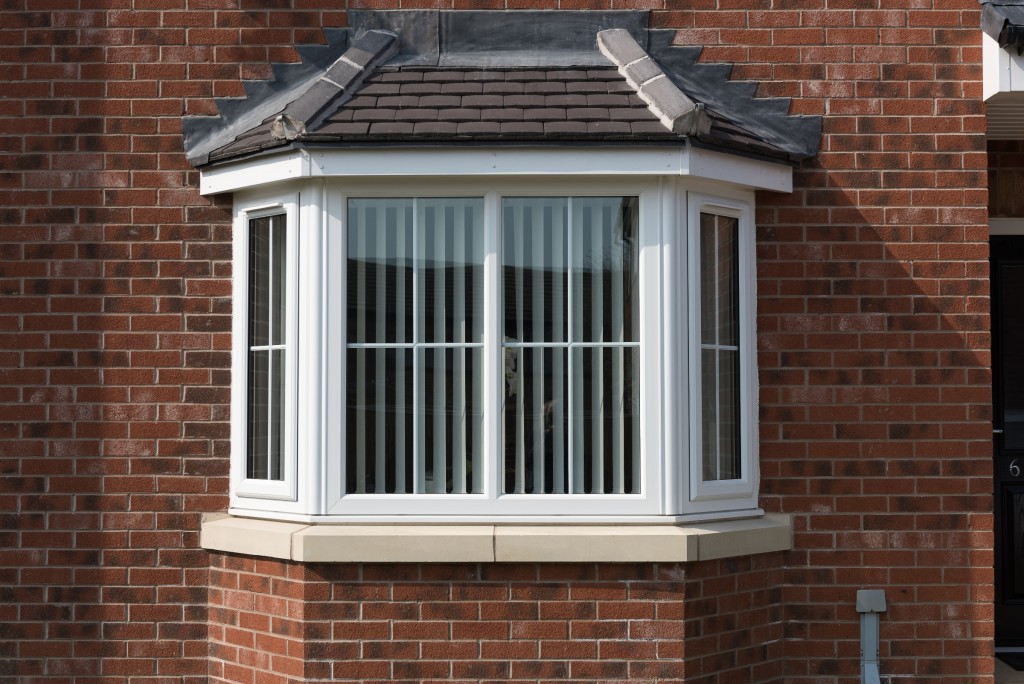 uPVC Window Prices
Interested in our uPVC Window range? Get a free online quote today to get prices in the Southampton area!
If you'd prefer to know a little more before making a purchase, you can get in touch through our contact form, or give us a call on 023 8069 6300.