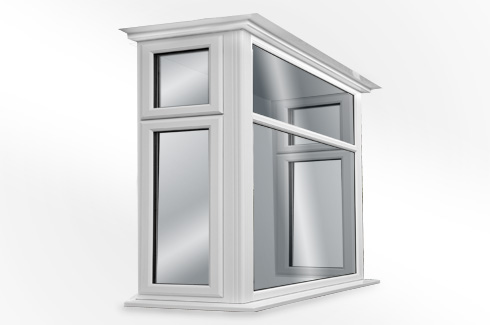 Distinctive Appearance
Bay windows are the most distinctive looking windows, with their three or sometimes five facets. They are essential for Victorian conservatories. However, they make excellent additions to normal rooms and houses as well. These windows make a nice change from the flat facades of other windows.
Bay windows can add a dramatic focal point to any room. They're not only limited to period properties though. The modern versions can be a fine addition to any property, providing additional light and space with an enlarged glazed area and floor plan.
Because bay windows project out in a curved shape, they are excellent for letting in more natural light. They are also the perfect choice for those who wish to display their gardens. With these windows, you can view your garden like you're in the middle of it.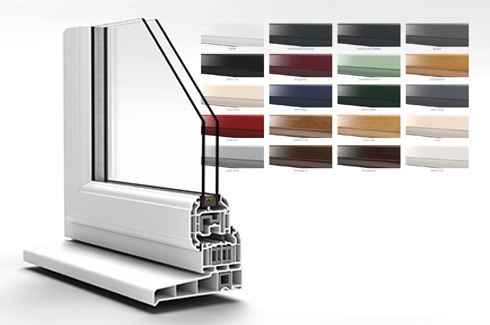 Fully Customisable
Bay windows are not only for period properties. They can be as versatile as any other window. However, you may not want the same configuration as everybody else. Customise every detail from the colour of your window frame, to the style of the hinges and handles. The choice is yours.
To ensure that you get the design of your dreams, we offer our bay windows in a range of finishes. If you want a trendy modern look, you have window frames in white or ivory. For those who prefer to make a bold statement, we offer dark red, burgundy, or blue.
In case you want a more natural look, we also offer bay windows with wooden finishes. For a house that needs lighter coloured finishes, we offer Irish oak and cedar wood. For those who prefer dark wood finishes, we have golden oak, mahogany, or rosewood.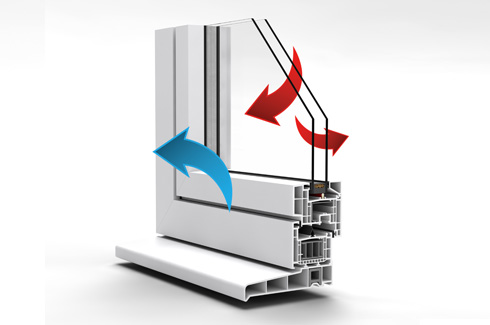 High Insulation
Our innovative profile design provides impressive insulation and weatherproofing. In addition to keeping warm air in, our window installations ensures that the outside weather remains out. Our robust weatherproofing features ensure that no draughts or rain water find their way into your home.
The windows are equipped with a superior gasket that fits around the sash to create a tight seal against the elements. With clever design features such as glazing flipper gaskets, you can keep out the cold and the weather to keep you home warm and dry living.
The additional benefit of our high performance uPVC double glazed bay windows is the reduction in noise. The ingenious design of our Profile22 frames provide excellent sound insulation, minimising outside to create a pleasant living environment.