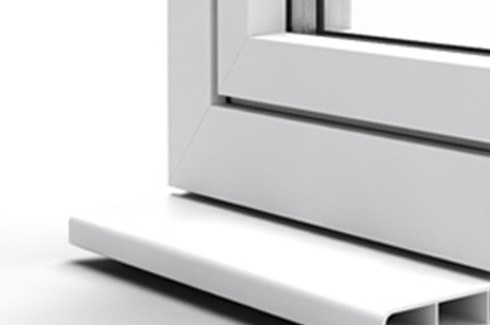 Timber Alternative
Flush sash windows have remained popular with homeowners for their appealing appearance. The appeal is mainly due to the authentic period window look that were made out of wood. However, we know that wood is a difficult material to maintain.
If not sanded, polished and varnished, it will warp and buckle, or even start rotting. In order to solve that problem, we make our flush sash windows out of uPVC. This extremely sturdy and durable material requires a minimal amount of maintenance.
Its inherent strength means it lasts several years with no deterioration in performance. Moreover, the chamfered profile of our flush sash windows gives it the look of a genuine wooden window frame.
You may even choose a wooden finish instead of the standard white uPVC to make your windows seem like the real deal! Our colour options include a range of timber finishes to give you the right look.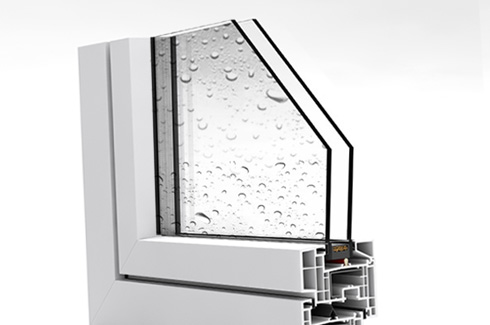 Weatherproof
Over time, wooden windows, no matter how well crafted, will let in some amount of water during wet weather. This is not just detrimental to your windows, since they would require cleaning and more frequent varnishing, but also to your property.
Frequent seepage may cause damp patches which need to be repaired if not treated properly. Long-term dampness may also cause mould, which can cause infection and illness. It may even damage furniture and other items in your house.
What our flush sash windows offer is the peace of mind that comes with knowing that your windows will keep the adverse effects of poor weather out of your home. A continuous seal gasket guarantees to keep water out.
The frames also have strategically placed contours that drain away any condensation that settles on the insides of your windows. This way, you don't have to worry about the humidity inside the house.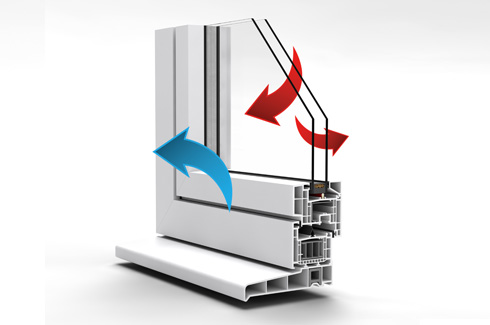 Thermal Efficiency
The uPVC windows profiles come in a sleek chamfered profile which is more than just a style feature. The multiple chambers within the frame profile act as insulation pockets. The air trapped in these chambers helps your home heat up efficiently.
How it does this is by acting like a blanket between your home and the weather outside. The frames and the double glazing don't allow the heat from inside the house to leak out. This allows you to heat your home more efficiently.
The improved heat retention allows you to use less energy to heat your home. This in turn increases the efficiency of your central heating system, thereby controlling your energy bills to reduce your carbon footprint.
You'll be saving money for the long term while minimising any negative impact on the environment. This makes our flush sash windows an excellent choice for homeowners concerned about ht environment.