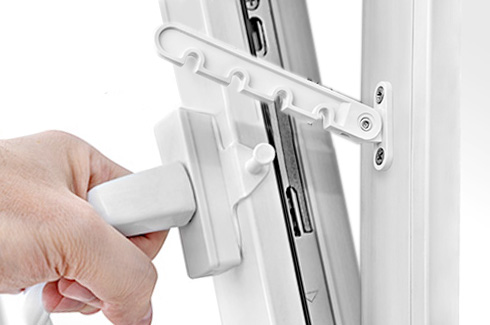 Safety and Ventilation
Tilt and turn windows are ideal for homes that are high up, or for upper floors. You can install child safety restrictors to give your customers full control. Unlike other windows that open from the bottom, tilt and turn windows are safe for children's rooms, even without supervision, making them a perfect choice for family homes.
Additionally, your customers will also benefit from excellent ventilation without letting in a heavy draught or without risking burglars who might take advantage of an open window, your customers are bound to appreciate the flexibility that these windows will give them.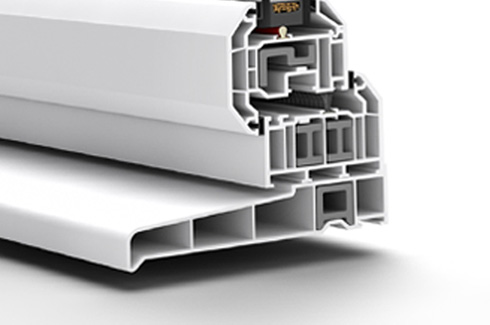 Slim and Light Frames
The Double Chamfered or Sculpted Edge designs of our tilt and turn windows are a light and slim uPVC profile. They are simple to put together and install, giving you an easy to operate window that takes less manpower to put up. This will benefit you with a more efficient installation which will be reflected in their installation cost!
The increased overlap on our windows is also a great way to increase the glass to frame ratio. With more glass than solid frame, your customers can enjoy more light entering their home. Your customers will also be pleased to know that the overlap will protect any property from adverse weather.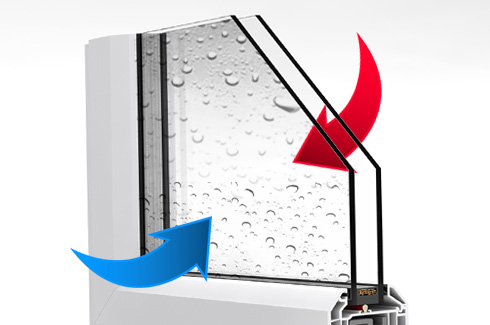 High Insulation
Pure Trade Windows always guaranteed quality. In addition to the insulating performance of the profile system design, our windows are equipped with a secure double gasket that seals them from the weather outside. Other features include the thermal dam to reduce heat loss, and glazing flippers that also reduce noise from outside.
These highly efficient tilt and turn windows lead the market for performance. For those customers that require the ultimate in thermal performance you can achieve WERs of A++ and an impressive U-value of only 0.8W/m2K with the right configuration.